Fieldberg feels confident about PC race
Posted on March 24, 2015 by 40 Mile Commentator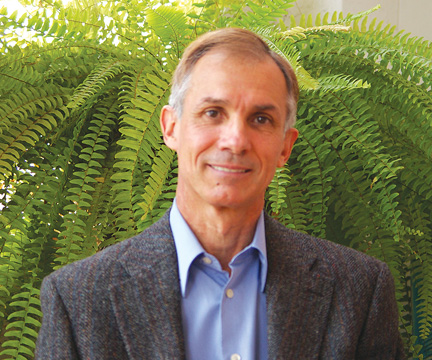 Danny Fieldberg had been mulling the idea of running for the PC Party in the Cypress-Medicine Hat riding before throwing his hat in the ring.
By Carlie Connolly
Danny Fieldberg feels confident for the Cypress-Medicine Hat PC race
Both Danny Fieldberg and Bob Olson will be the only two men in determining a candidate for the Progressive Conservative Party in Cypress-Medicine Hat.
For Fieldberg, the decision to run for the PC nomination began when he discussed it around two years ago with politician Doug Horner in a private meeting with him and a couple of ranchers from the Western Stock Growers.
His family has also always been involved in politics but in terms of being involved with the community, sitting on the boards or committees, which also led to his comfort with politics.
After a few years of working in Latin America, he returned to Medicine Hat before the last provincial election.
Some of the key issues that he feels are affecting Cypress-Medicine Hat are the border crossing and promoting economic development.
"Nobody's talking about the issues here in Southeast Alberta. Our issues are the economy. Alberta's been booming but you see southeastern Alberta is really stagnant."
He said that with oil prices being down, we now have other issues to deal with.
"We need to focus more on developing our infrastructure, developing our alternative economies," he said.
He said that the most important crossing is the Canamex trade corridor, bringing goods and services up.
He has always been a PC, although in the 2012 election, he voted Wildrose.
Being involved in the cattle industry, his father, brother and him later started exporting beef from Alberta into Mexico, being the first Canadians exporting beef into Mexico City.
He later signed a contract with the government to do an investment attraction strategy for oil and gas and designed the strategy here in Southeast Alberta.
As the new candidate he said that he will bring his decades of past work in working with the community and his father as well, who sat on numerous committees and has done advocacy work, representing the community to get things done. Fieldberg said that he will continue that work but with more of a mandate. He will also bring his personal connections with not only the elected officials in the government but also with the bureaucracy.
He has six kids; three from his first marriage and three from his second.
Voting will take place on March 28 at the Medicine Hat Lodge, from 9:15 a.m. until 4 p.m.