Provincial election called for May 5
Posted on April 7, 2015 by 40 Mile Commentator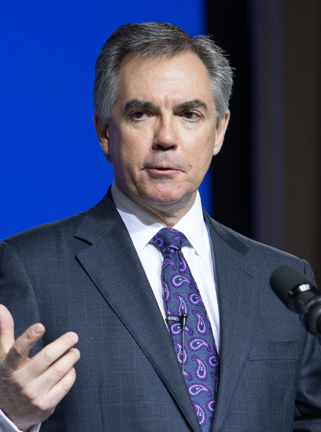 By Jamie Rieger
Albertans will be heading to the polls on May 5, Premier Jim Prentice announced in Edmonton on Tuesday morning at which time the Lieutenant-Governor was asked by Prentice to dissolve Legislature.
The election comes on the heels of the provincial budget that was released on March 26.
"We have a real problem facing Alberta, a $7-billion problem, tough choices need to be made," said Prentice in making his announcement on Tuesday morning. "I am asking Albertans for a mandate."
Prentice did not mince words when saying that the budget, which contains plenty of tax and user-fee increases, and primarily because of falling oil revenues.
"Any meaningful plan contains hard truths. We have made the realistic choices. And, we have presented a budget that will have this province back in balance in three years, whether oil prices recover or not," he said.
Following the announcement, Elections Alberta was to open all 87 Returning Officer office in the province. Electors have 28 days to vote by special ballot, starting today (April 7).
Canadian citizens who have lived in Alberta since November 4th, 2014 and are at least 18 years of age or older on Polling Day are eligible to vote.
To be added to the List of Electors, an elector with a driver's licence or Alberta ID card, may register on-line using Voterlink on the Elections Alberta website http://www.elections.ab.ca until Tuesday, April 21st, 2015.
To register at an Advance Poll or on Polling Day you must provide authorized identification containing your name and residential address in the electoral division. A list of authorized identification is on our website: click on "Voters" and then click on "ID required to vote".
As well, candidate nominations begin April 7 and close at 2:00 p.m. on Friday, April 17.
Advance polls run Wed., April 29 to Sat. May 2, from 9:00 a.m. to 8:00 p.m.