Local dancers put best foot forward
Posted on April 28, 2015 by 40 Mile Commentator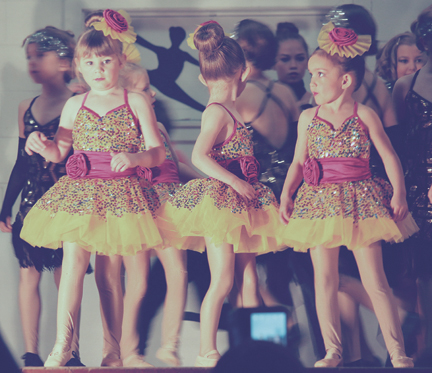 These young ballerinas put on a wonderful performance at the ACE Dancers recital on Saturday afternoon.
By Jamie Rieger
Dressed in bright costumes, the ACE dancers put their best foot forward when they performed their annual recital in front of a packed house at the Burdett School gymnasium on Saturday afternoon.
With the theme, On Fire, the young dancers performed various routines from ballet to hip-hop, showing  off their talents to family and friends in the audience.
The performance opened with the lively routine, Pound the Alarm, by the dancers, who captivated the audience from the start. The Fusion 2 dancers then performed Break Free in another upbeat dance.
The pre-primary ballet performance of Here Comes the Sun brought many ooohs and aaahs from the crowd as the youngest of the dancers took the stage and the primary ballet dancers followed with their Touch the Sky routine.
Emily Watt gave a beautiful solo performance with Dance Again, as did guest dancer, Taylor Morrison who danced to Stay with Me, by Sam Smith.
The recital closed with all dancers performing Fire Ball, before being joined on stage by their instructor, Sara Nieboer, who put on a wonderful recital to wind up the season for her young dancers.