James Hargrave memorial to be erected in front of Walsh Fire Station
Posted on July 11, 2018 by 40 Mile Commentator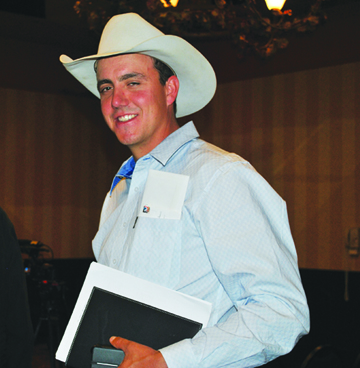 By Justin Seward
Commentator/Courier
Council approved Coun. Darcy Geigle's motion to direct fire administration to erect a memorial in honour of the late James Hargrave outside the Walsh Fire Station with the county's contribution being a maximum of $10,000.
County to enter IDP with MD of Taber
Council passed second and third readings to enter in a Intermunicipal Development Plan (IDP) with the MD of Taber at its July 3 meeting.
The purpose of the IDP is to foster ongoing collaboration and cooperation specific to planning matters and issues of mutual interest between the two municipalities. The plan will address land use expectations and serves as a planning tool to provide guidance to both areas in the way of planning policies that have been agreed upon with the IDP area.
Confine feeding operations using county roads
Coun. Dustin Vossler moved the motion to bring back amendments to Byalw 2015/26 Cypress County Municipal Development Plans, specifying confined feeding operations are to be located where acces is by gravel, new high grade roads and to draft a road use agreement bylaw fo council's consideration. Council approved.
City of Medicine Hat Water Tender
Vossler also moved the motion for council to direct administration to offer the City of Medicine Hat $65,000 for their water tender. The city no longer needs a water tender due to the strategic placing of fire hydrants within the city.
Veinerville pump station
Council unanimously approved Option 2 for the Veinerville Pump Station Preliminary Design report update, which will include the station pumping 17 litre per second and provide 55 pounds per square inch (PSI) at Veinerville. It will house additional pumps to boost the pressure to the Co-op requested 85 PSI supply pressure.
Cost of the design cost is $1,260 and does not include co-op owned infrastructure inside building.
Municipal library board members
Jaime Clark and Sherry Kundert were voted to the Municipal Library Board by council.