County to move ahead with water master plan criteria
Posted on March 13, 2019 by 40 Mile Commentator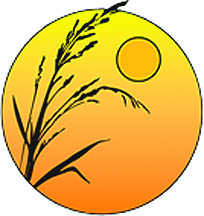 By Justin Seward
Commentator/Courier
A water and wastewater management plan for Cypress County is taking shape after council approved the criteria requirements at its March 5 meeting.
It was in a motion before the Christmas break that council directed administration to begin the process to create a water and wastewater master plan for the county.
Administration met and created a list of 16 criteria to implement into the plan:
-Public consultation on serving Cypress County
-Investigating into serving only hamlets
– Fire suppression in hamlets
-Evaluating existing infrastructure in each Hamlet and Desert Blume
-Investigate and evaluate a regional commission
-Investigate of existing lines and modeling
-Investigate funding existing and new infrastructure
-Evaluate how water allocations is distributed throughout the county
-Evaluation of how the model overlaps with SMRID, City of Medicine Hat
and cooperatives
-What is AEP (Alberta Environment and Parks) doing regarding the
acquisition of a water license
-Evaluating population growth
-A phasing plan for infrastructure
-Wastewater expectations for Dunmore
-Stormwater evaluations in hamlets
-Wastewater upgrades in Irvine and Veinerville
-Incorporation of water lines in the county.
"This allows to look at the county as a whole with our water resources," said Coun. Robin Kurpjuweit.
"It effects everything in the county moving forward that has anything to do with water and the management of wastewater and Stormwater will fit under this master plan as a big strategic piece."
He cautioned that the Suffield line is a portion of the county's vision and that the municipality will stick to its principles when designing the line.