Town of Redcliff checking for residents' interest in accessible playspace
Posted on June 1, 2022 by 40 Mile Commentator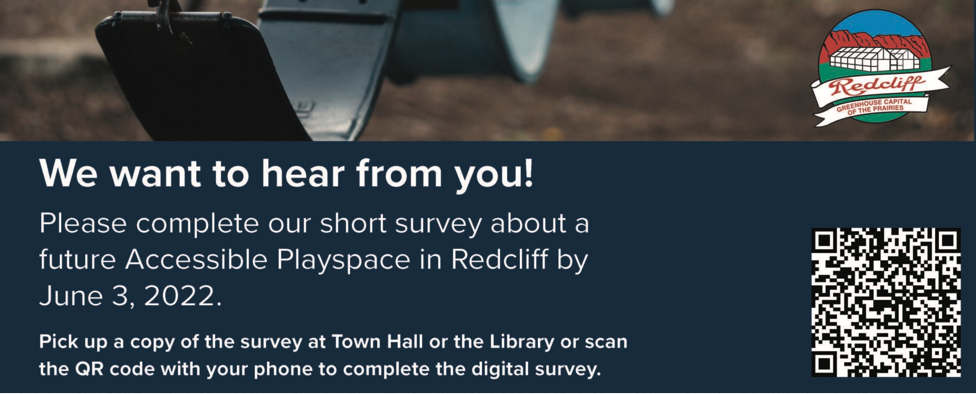 By Anna Smith
Commentator/Courier
The Town of Redcliff wants to know; what does accessibility mean to its residents, and how does that factor into how they play?
Redcliff has put out a survey to gauge interest and need for a potential accessible playspace in town, said Kristen Wynne, Kristen Wynne, Senior Public Relations.
"The playspace could consist of a playground and/or park and would be designed to include accessible play structures and other amenities for community use," said Wynne.
Findings from the short, 13 question survey will be presented to Redcliff council later in the summer, said Wynne. Further analysis of the long term need and funding possibilities of a future playspace site will be considered.
Presently, the survey has approximately 80 responses, and all residents are encouraged to complete the survey, whether it be online or by picking up a paper copy at the library or town hall.
"At this time, the survey is meant for all residents to share their views on accessibility, their personal use of current parks and playspaces in town, and if they feel there is a need for an accessible playspace in Redcliff," said Wynne.
Responses to the survey will continue to be collected until June 3rd.
Residents can complete the survey online (https://www.surveymonkey.com/r/9NTPLQN) or pick up a hardcopy of the survey at the town hall or the library.