Firefighters needed for Bow Island Fire Department
Posted on May 14, 2022 by Ryan Dahlman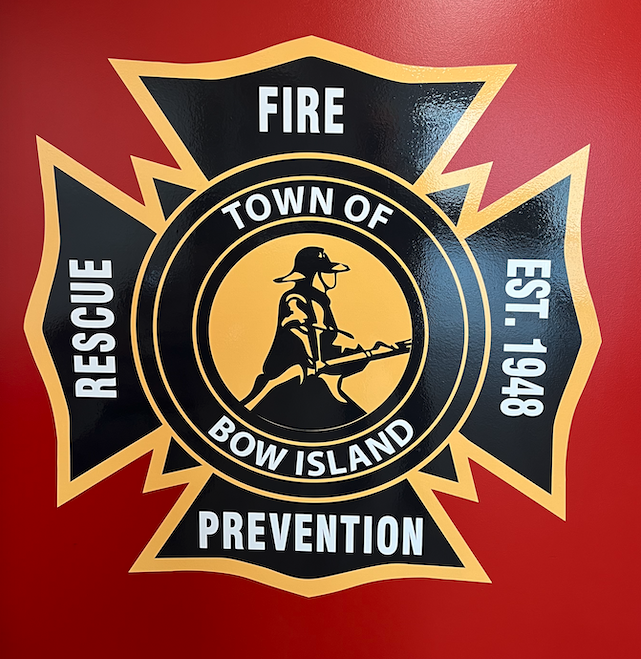 By Anna Smith
Commentator/Courier
Bow Island Emergency Services is on the lookout for individuals looking to make a difference for members of their community, and help make someone's worst day a little better as a volunteer firefighter.
Volunteers meet every Monday at 7 p.m., said fire chief Blaine O'Donnell, until around 9 p.m., 48 times a year.
"What do we do? We do everything," said O'Donnell. "We've trained on how to become firefighters; how to do an interior attack, an exterior attack, grass fires… how to deal with on scene accidents."
Currently, there are 20 volunteers, which are a good average for the station, but O'Donnell would like to see 24.
"This is not for everybody. Some people don't stick because it is labour intensive, and can be mentally intense. But it's rewarding. You're doing something for the good of your town and the people that are in it; not just a town, but the county as well."
While the amount of time required from volunteers outside of the meetings varies depending on call volume, O'Donnell notes it may be higher this year due to dry conditions, which is part of the reason that they're looking for more volunteers.
"We can always use more people, whether it's male or female," said O'Donnell. "Give us a try and we'll make it easy for you to be a firefighter. It's very rewarding. I've been doing this for 37 years, so I guess I must like it."