Popular non-profit clubs express concern about the possibility of being moved out 
Posted on May 14, 2022 by Ryan Dahlman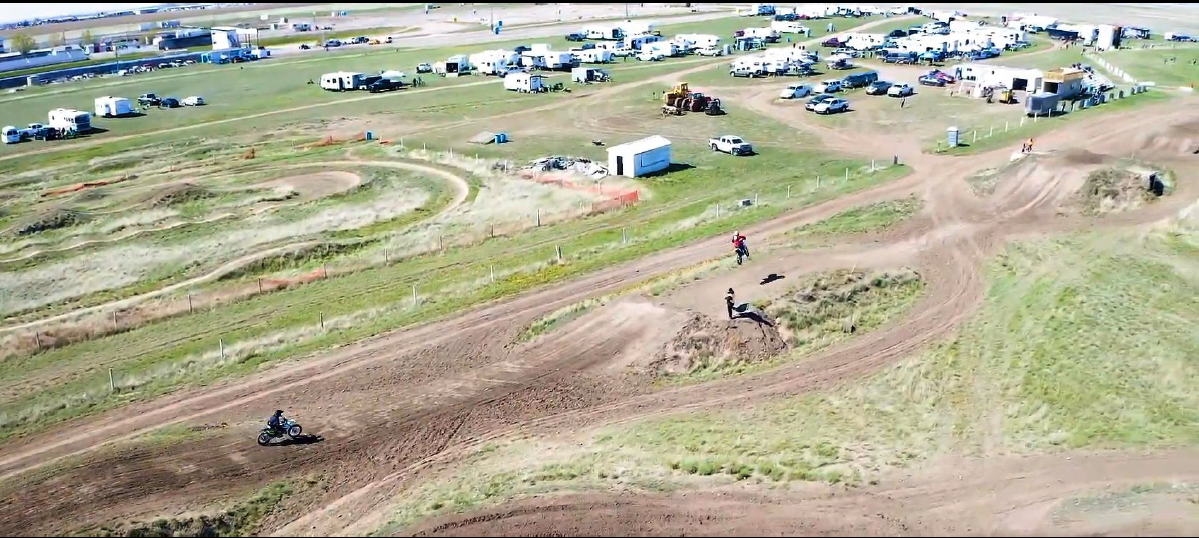 By Samantha Johnson
Commentator/Courier
Organizers and members of five non-profit organizations feel they are facing an uncertain future after Medicine Hat's city council came out with a 240-word bylaw amendment in late March in regards to the NW Industrial Park area structure plan proposal .
At present, all the clubs, who are under the umbrella of the Medicine Hat Outdoor Recreation Complex (MHROC), have their home bases located on hundreds of acres of city-owned land which is close to Redcliff's borders.
They feel they are in limbo even though they've been offered the option of a 20-year lease. However, the fine print states the City need only give a 90-day warning that the tenant will have to vacate the premises. 
According to an Invest Medicine Hat news release dated Nov. 2, 2021," The Northwest Industrial ASP (Area Structure Plan) provides a long-term vision and framework for the future development of approximately 958.7 acres of land (approximately six quarter sections) in northwest Medicine Hat, east of the Town of Redcliff boundary and north of Broadway Ave NW. The Northwest Industrial ASP represents the first step in the future development of: heavy industrial opportunities (e.g., heavy processing and manufacturing centres, technical research facilities, etc.); regional industrial opportunities (e.g., warehousing and distribution centres, etc.); locally focused light/medium industrial opportunities (e.g., landscape and building supply companies, etc.), among other compatible uses (e.g., limited service commercial, City utilities, power substations, etc.).
"The plan is anticipated to result in approximately 1,992 jobs, provide additional rail connections to the CP Rail network, and leverage opportunities to efficiently connect to the nearby Trans-Canada Highway. The draft Northwest Industrial ASP has evolved through consultation with stakeholder groups, impacted businesses, adjacent municipalities, and city administration. Policies and guidelines have been developed as a result of this consultation to direct future land use, subdivision, and development within the area."
 "The 240-word bylaw amendment was a separate motion by Councillor Alison Knodel (agreed to by all councillors, less Shila Sharps prior to the meeting…), not an amendment to the ASP (Area Structure Plan) bylaw," said Ian Parkinson, Secretary for the Medicine Hat Rifle and Revolver Club. "The motion was a tool used by eight or nine members of City Council including the Mayor (Linnsie Clark), not including Sharps to change the narrative to make it look like Council was making a compromise, while including key text in the motion that effectively provides a 20 year/90 day eviction notice – "whereas City Council recognizes the City's long term desire to  transition the club lands to their intended industrial use…defined lease extension up to twenty years and related terms and conditions relocation prospects or other such solutions that maybe of interest to the clubs while  simultaneously satisfying alignment with other long term community growth plans.""
"How do you get investments for a non-profit organization when you don't know the future of the facility?" asked Dave Toth, President of Medicine Hat Drag Racing Association. "They are not disclosing all the information for what they have planned out there."
Parkinson explained the long, drawn-out process that began about a year ago, beginning with a contractor showing up to do an environmental impact assessment. Toth stated no forewarning was given to the club and the contractor was hesitant to say who the assessment was for, eventually admitting the client was the City of Medicine Hat. 
"We phoned the City," said Parkinson, "and they didn't know anything about it. It turned out it was Invest Medicine Hat (IMH)." 
The club allowed the assessment to go ahead, but started asking questions and after what they felt was "some stonewalling," the City finally told them they had potential businesses that wanted to come into the area and the club would have to move. 
That's when Parkinson said the Medicine Hat Rifle and Revolver Club reached out to the other four clubs located in the same area: Medicine Hat Drag Racing Association, Medicine Hat Speedway, Medicine Hat Motocross Society, and Medicine Hat R.C.'ers who are model aviation enthusiasts and are on an area called Len Young Memorial Field. 
"One of the good things that's come out of this is that all five groups in the area, while we always got along with each other, are now actively working together (as the MHROC)," said Parkinson. "Through the whole thing we never got any substantial answers to what was happening or why, so we pushed back against Stantec (the environmental assessment contractor) and IMH (Invest Medicine Hat), saying we need something definite, you can't just make us move. The drag strip alone has close to ½ mile of concrete and asphalt runway." 
The drag strip is 30-years old and needs to be replaced, but it's difficult to bring in sponsorship if there is no guarantee that in three to five years the club will still be in the same location. When clubs were all moved to their current location, which is referred to unofficially as the "dirty, noisy corner," it made sense, but nothing was ever put on paper. 
"It's not good for anything," said Toth, "They don't care about the five businesses that are out there. We are all 30-year businesses, five non-profit organizations that get no money from the City. While every other group or recreation facility gets funding from the City; we get zero, we just bring money in." 
The Medicine Hat Recreational Master Plan was also being created about the same time, "stating they have 190 stakeholders with feedback saying everything is wonderful," said Parkinson, "but there are five clubs missing off that list. We did find out that all 190 were either 100% funded or partially-funded by the City." 
The municipal election was in full swing soon after and the clubs approached the different candidates with questionnaires. Out of 35 questionnaires handed out, 17 were returned, 14 giving ambivalent answers and three on the side of the clubs. Then the new Council was sworn in, and everything changed.
"With 7 of the 9 Councillors absolutely brand new," said Parkinson, "we could tell from the beginning they had no idea what they'd gotten into." 
Fast forward to March 7th, 2022, when the Area Structure Plan came up for first reading to Council and public consultation. 
"They were surprised by the number of people who showed up, we filled the place, but in the end, they understood why were so passionate about our recreation and said they were prepared to have a fulsome conversation with us in the future," explained Parkinson. 
Stantec and IMH did not include any membership, tourism, or economic impact information about the five clubs at MHROC to City Council.  During the public forum on March 7 members of City Council asked for this information. MHROC collected information from all the Clubs and provided it to City Council a week (March 14, 2022) before the second City Council Meeting.   
"City staff told Council Members that they could not consider that information, despite asking for it as the public forum was closed," said Parkinson.  "City staff did not provide an applicable policy, bylaw or law saying that the information requested could not be considered by City Council.  City Council decided to do second and third readings on the ASP and to pass it, with Councillor Sharps being the only one to vote against…"
During the March 21 meeting, Councillor Ramona Robins asked to have the economic impact information added to the public record. However, as Parkinson explains, "she acquiesced when the City Manager and City Solicitor told Mayor Clark that is was probably okay not to add it to the Public Record, when they could not provide the rule, policy, bylaw or law that would say that it could not be added to the public record. Unfortunately, none of the Council members made a motion to table the Bylaw again until the issue of adding the information to the public record could be investigated and properly decided with the applicable rules…"
All the clubs are now in limbo and suspicious of the entire process stated Parkinson. The clubs need to decide on their next steps and how they are going to approaching the City to renew their leases, a process that could take a year or even up to two years. 
If they must move, the question is less about where the clubs are going to go and more about where are they going to be welcome? The clubs were assured by IMH they would have help moving and Parks and Recreation would help them. When the clubs reached out to Parks and Rec, they didn't know anything about it. 8-10 years ago, when the topic of moving came up before, the closest place the Rifle and Revolver Club could find where they would be welcome was in Manyberries.
According to Parkinson, here is what the City stands to lose by closing the privately funded Medicine Hat Outdoor Recreation Complex:
  15,000 tourists per year.
  millions of dollars in infrastructure that gets regular maintenance and long-term replacement.
  1400 members from all the clubs that own drag race cars, motocross bikes, stock racing cars, firearms, RC aircraft, R.V.s (the racing clubs have millions of dollars of equipment at each event, their members have the same equipment to visit other racing venues, where does City Council think they buy their RVs, trailers, cars/bikes),
  contractors hired for EMS, security, maintenance, infrastructure construction,
  part-time employees,
  5 clubs that no other city in Alberta has, coincidentally all in one place, who all fund themselves.
In closing, Parkinson stressed, "essentially, City Council voted for possible future heavy industrial jobs, that may come in 20 years, without even knowing how many commercial jobs they would be giving up by closing the clubs. There are at least 60 businesses in Medicine Hat that will be affected by the loss of the clubs, which may be hastened by the 20 year/90 day eviction notice."