First and Foremost: Valedictorian proud of her school and community
Posted on June 16, 2022 by 40 Mile Commentator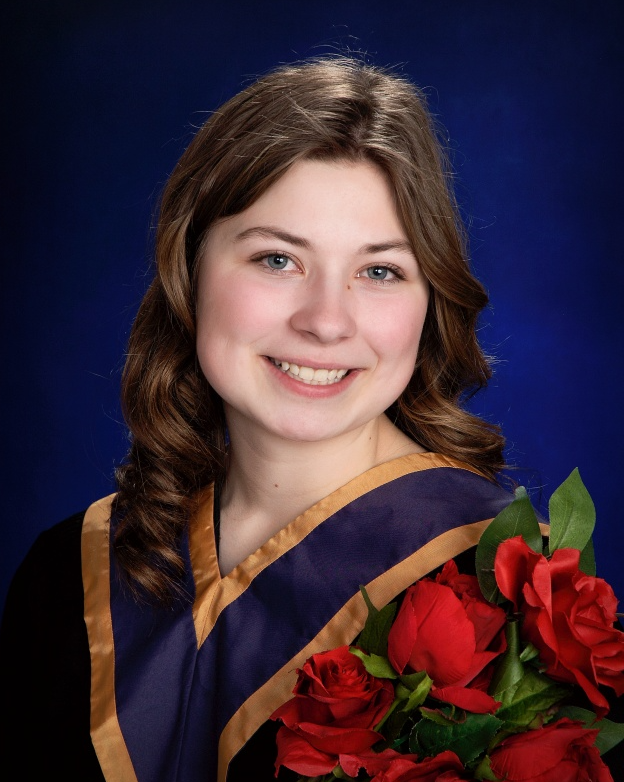 Linsey Brower
By Anna Smith
Commentator/Courier
Valedictorian Linsey Brower has been attending Foremost School since Kindergarten, and even as she prepares to take those first steps towards new things, is proud to call those at her side a "second family."
Brower is proud to be graduating from Foremost, taking in stride both the benefits and obstacles that came with attending a small rural school.
"I've had to take quite a few of my core high school subjects via distance learning and video conference. And I had to do this so that I could get all of my courses that I needed to be successful in my next level of education," said Brower. "And I think like, going to a small rural school and having maybe to take like these courses in other ways, as well as taking the ones in person, have made me a better student and helped me learn to appreciate hard work more."
Brower is looking forward to attending post-secondary at the University of Lethbridge, where she's pursuing a bachelor's degree in science with a focus on biochemistry. After this, she hopes to go into optometry.
"I feel very prepared. And because I've, I know kind of how to do the online stuff. And I've had to do stuff independently, like my education. So it's made me a very independent and hardworking student. And I feel like Foremost has set me up the best way possible by having to face some of these challenges early on," said Brower.
No matter how ready she is to keep moving, however, Brower has said that she's going to miss her second family at Foremost School, from staff to the five other students who will be walking the stage with her.
"It's pretty special, going to school in Foremost. There were always opportunities, like in sports; this past year, we didn't have a girls senior high basketball team, which was kind of disappointing, but I found other ways to be in the gym," said Brower. "I helped coach the junior high girls basketball team and had a blast doing that. And then this past year, we did mini-ball which is like basketball for the elementary students. And so I was fortunate enough to be able to coach that this year, as well."
"I am gonna miss Foremost School and the community," said Brower. "we're so tight knit and I'm gonna miss that part of everything, but I am excited, and I'd like to thank parents and the school for helping me get to where I'm going and helping to prepare me and guide me and support me grow my education journey."