Community Foundation of Southeastern Alberta off to a good giving start
Posted on July 6, 2022 by Ryan Dahlman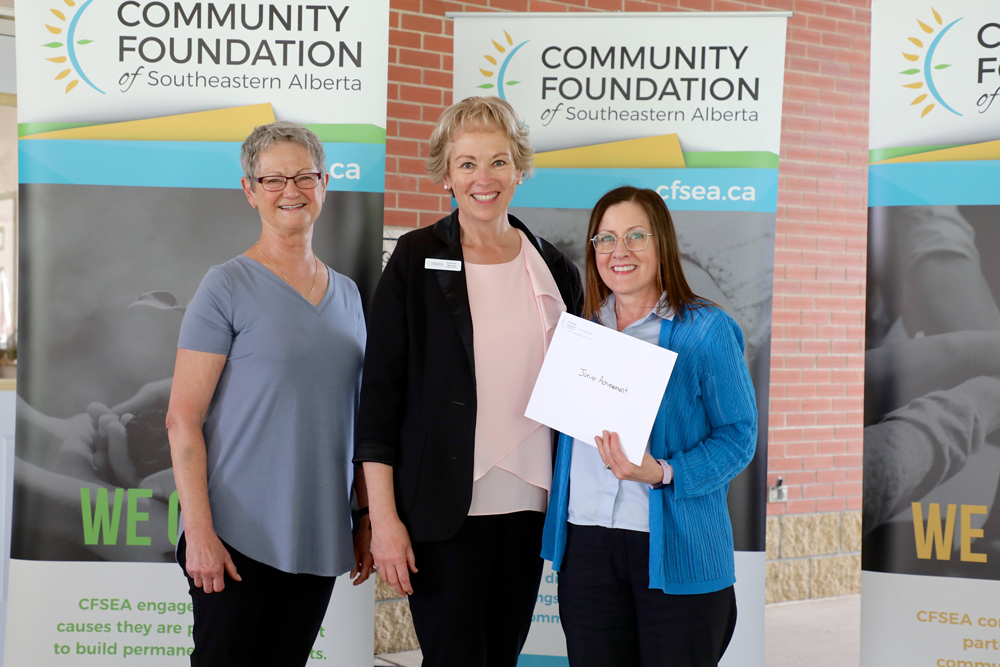 CFSEA spring grant recipients Junior Achievement.
By Anna Smith
Commentator/Courier
This spring, the Community Fund of Southeastern Alberta was able to start their year off with a bang, with $192,115 awarded to 23 charities across Southeastern Alberta.
What makes the CFSEA's grants special is that some of this money, like the foundation itself, is 30 years old, said Sydney Ratzlaff, Community Engagement Coordinator.
"The nice thing about Community Foundation's is that we take in donations, and they go into an endowment fund. So it's a sustainable source of income, the original donation is never spent. But the investment income that comes off of that each year, is what goes back out into the community," said Ratzlaff. "So that is where the money comes from, from all of our grants, but specifically our spring community grants. Donors can choose that as a fund for it to go to. And so it goes into a big pool of money. And it's to support the community's greatest need, year after year. And so this year, we had $192,115 to distribute."
"We're continuing to see a ripple effect, year after year, come into the grants. Some of it is from new donors, and some of them are just legacy donors that have continued to donate for many years," said Ratzlaff.
While the 30 year anniversary that CFSEA is celebrating hasn't seen a dramatic swell in new donors, the long-standing organization is seeing some of the fruits of their labour come out in the long term effect of the endowments.
"We're seeing that, that legacy, that long term effect of endowments, which is exactly what it is, you don't necessarily see the results after year one, you kind of have to wait a little bit. So I think that's part of the reason we were so fortunate this year," said Ratzlaff.
It's times like these that help keep the energy high within CFSEA, said Ratzlaff.
"We're very excited that it is our 30th anniversary. And just being able to host a bunch of events. June was crazy, I think we had five in person events. So the staff were excited, but you know, a little tired from all the big events we've had lately. This whole year is our 30th anniversary. So we'll continue to do different highlights, donor highlights and impact stories throughout the year. And then we also will have full grant events in November, hopefully," said Ratzlaff.
Ratzlaff reminds local nonprofits and charitable organizations that applications for their Fall grant cycle will begin in August, and to get in touch with CFSEA to get in touch.
"We'll invite you to join our grant writing workshop, and teach you all about our process and what you need to be successful," said Ratzlaff.