Susan Andersen Library in Bow Island now offering multilingual storytime
Posted on August 9, 2022 by Ryan Dahlman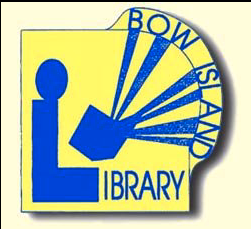 By Anna Smith
For the rest of August, there's a special opportunity for low german-speaking families in Bow Island and area.
The Susan Andersen library has hosted about two Low German/English speaking storytimes, this summer, and plans to continue to do so on Thursday mornings for the remainder of August. 
"We have a lot of Low German speaking people living in our town and county. And I'm aware that there's other programs around for this group of people. And we thought, Well, why not? Let's enhance it for some of the families and small children," said Kathryn Van Dorp. 
The program is in partnership with the Forty Mile Regional Family and Community Support Centres (FCSS), said Van Dorp, and the idea came after seeing other libraries in the area offering similar programming.
"With all our programs and everything starting up again, after the last two years, I thought, well, here's something we can maybe add to our list of programs, as we get started back up to full capacity of programming," said Van Dorp.
The idea was to help inform Low German families "that the library is a great place to come literacy is important for, you know, young people in development, and just wanting it to be a safe space for people to come in and access, you know, how to interact and make reading fun with their kids," said Corinna Roth-Beacome, Executive Director for the Regional FCSS.
"We recognize that we serve a unique population, with low German families. And so FCSS has a cultural liaison position, and our worker speaks Low German," said Roth-Beacome. "We just wanted to have an opportunity for our Low German families to come in and engage in some fun library time and learn how to engage in literacy and fun together in the hopes that they would carry that through to take back home with them or come and join storytime in the fall."
Like the other storytime offered at the library, the selections are catered to a preschool audience, and attendees don't have to sign up to attend either this one or the other storytime, which takes place on Wednesdays.
The program will run until the end of August, when it will be assessed to see if the demand is there for it to turn after September, when the library takes a small break after all of their summer programs. Thus far, the few that have been hosted saw great success, said Van Dorp.
"We're just really excited to get back up and running and focusing on you know, what library services are supposed to be."