40-Mile Home Education continues to grow
Posted on September 22, 2022 by Ryan Dahlman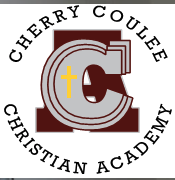 By Anna Smith
More and more students are being signed up for the 40-Mile Home Education program, through Cherry Coulee Christian Academy, every year, said Principal and Homeschool Coordinator Mike Daniels.
"Our home school program is a traditional based homeschool program which is another example of the educational choice that parents have in Alberta. This was especially apparent during COVID shutdowns as it gave parents the opportunity to educate their children at home," said Daniels. "Our program allows families the ability to teach and train up their children according to their family values. The Bible says to train up a child in the way he should go, even when he is old he will not depart from it. We offer parental choice on the curriculum they choose to follow, which allows parents to choose the best structure for each child while maintaining family values."
Daniels notes that the program is increasingly more popular, with more families expressing their interest in pursuing home education and the choice that is included in that.
Cherry Coulee supervises the program  and the homeschool coordinator, which is employed by the school, works with the parents to find the best program that suits the needs of the family. The coordinator is available for consultations and problem-solving and also does two home visits throughout the school year to keep parents accountable to Alberta Education, said Daniels. 
"This year I, Mike Daniels, have taken over the position of the homeschool coordinator after the unexpected passing of Craig Funston last fall," said Daniels. "As a school, and principal, we have always stood up for the rights of parents to have choice in education, especially when it comes to Christian Education."
A key goal of the program is to develop the child holistically, not just academically. Additionally parents have added choice when choosing curriculums, and the CCCA program has Christian worldview embedded, said Daniels. 
"One of the biggest challenges is always government policies. Some governments based on their political views want to limit parental choice, especially when it comes to Christian worldview," said Daniels. "This is something we as a school and homeschool group have been standing against for decades."
Parents opting for Home Education need to know that they are not alone and the school is there to help them and come alongside them in their choice, said Daniels. CCCA desire to give them guidance as they choose the best for their children.