Foremost School gets assist from Agro Plus, need some help now
Posted on December 9, 2022 by Ryan Dahlman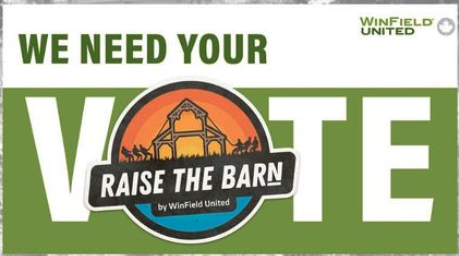 By Anna Smith
Commentator/Courier
Foremost School is looking to help their students' green thumbs even greener, but they need the support of the community to do so.
"Our local Agro Plus was gracious enough to apply for this grant for us," said Corey Steeves, Principal of Foremost School of the Winfield Canada's Raise the Barn contest. It was for the school's Community Garden and Greenhouse project The grant, in which WinField United Canada retail owners were eligible to enter a project in their community, to win up to $28,000 to continue their goals.
"We were fortunate enough that our garden received $8,000. As being the winner of Alberta, we're in a three-way contest with projects from Manitoba and Saskatchewan for an additional $20,000," said Steeves. The remaining money will go to whichever project receives the most votes by the end of the contest period December 12th.
"You can go there once a day and vote. So you vote daily up until December 12 for that additional $20,000 prize," said Steeves. "The $8,000 alone is greatly appreciated, we're very gracious and thankful that the local AgroPlus thought of us."
The additional $20,000 that would really help to expand the garden, and to potentially build a large green area and a decent size greenhouse. Foremost School does have some hydroponics going on to the school now, but a greenhouse would be "that next level," added Steeves.
"So it'd be really awesome. So we're just encouraging staff, students, parents, community members, share it out on on social media and go there daily and vote," said Steeves. "It's something you got to think of every day but I think the school that sticks with it right to December 12 will be the school that that pulls off the win."
Those interested in supporting the school are encouraged to go to raisethebarn.ca and cast their vote, once daily per email address.