Cactus Country District 4H Report
Posted on May 19, 2022 by Ryan Dahlman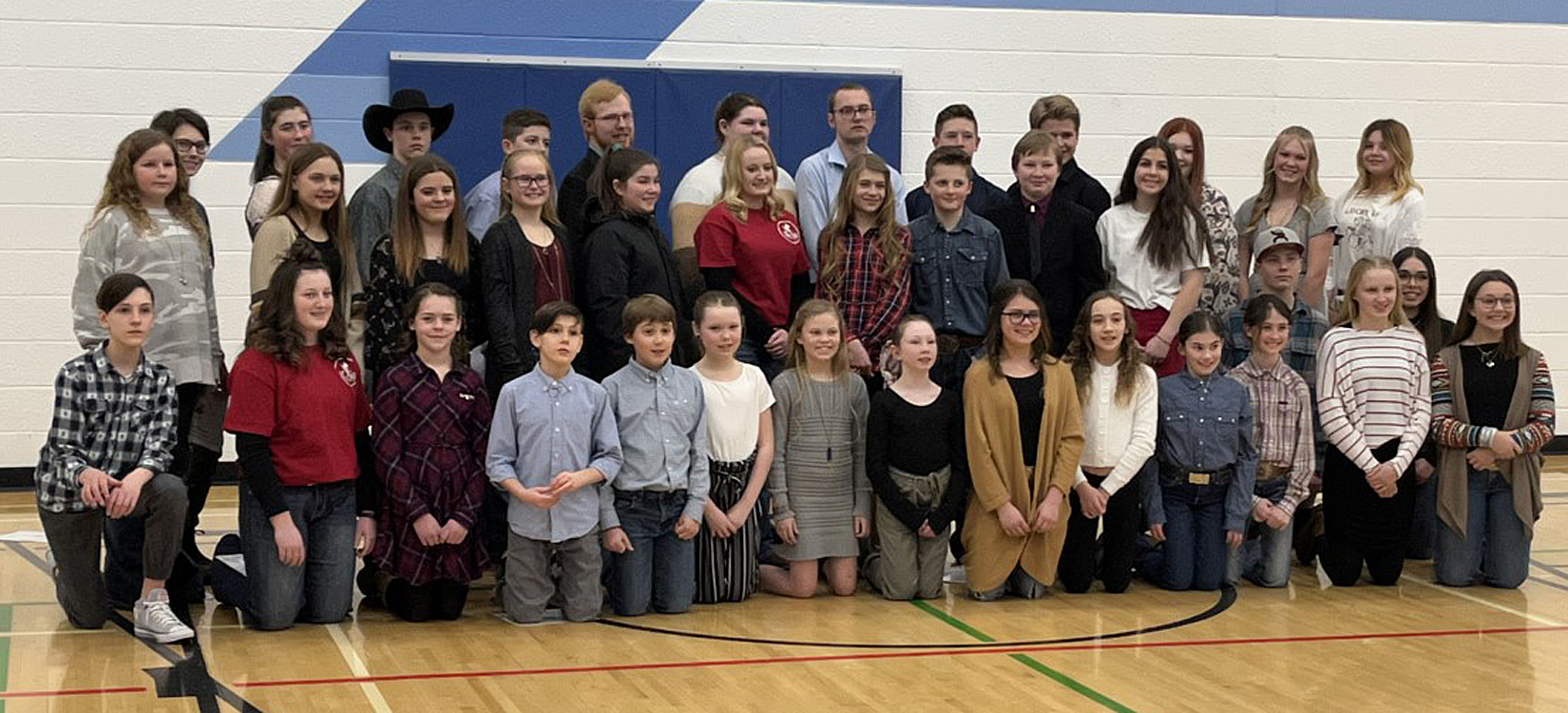 Photo submitted The 4-H Speak-offs is an important time of year for Cactus Country.
By Liam Stubbier
Every 4-H member's favorite time of year has come again. I am talking about the dreaded 4H speeches. The District speakoffs took place at Seven Persons on March 5th. 
Here are the winners:
Junior speech
Devyn Lightbown
Weston Pasiciel
Janey Murry
Intermediate Speech
Jessa Krause
Easton Deering
Ridley Fisher
Senior Speech
Jane Stafford
Gabe Thacker
Kadence Albrecht
Junior Presentations
Kinley Halladay
Olivia Winowski
Kate Murray
Intermediate Presentation
Preston Lehr
Niklas Lehr
Emma Baedke
Senior Presentations
Maykaya/Kiarra Porteous
Clayton Lehr
Congratulations to all who made it to the districts and to the winners who are
representing us at the regionals, also held at Seven Persons on March 19th.
There was also a Junior Council Meeting held on April 7th at Hilda where they had
bowling and Ping Pong (Yes you heard right, bowling at Hilda!!).
We are getting close to the end of our project year, make sure you come out and
support all our hard work at our show and sale, to be held at Medicine Hat Stampede
Grounds on June 11th. Bring your cheque book and get some tasty animals!!
From the desk of Liam Stuber