Irvine 4-H Beef Club report
Posted on November 3, 2022 by Ryan Dahlman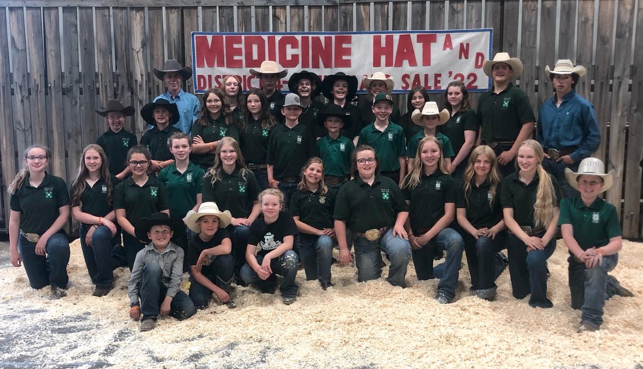 On October 3rd, the Irvine 4-H Beef Club held its reorganizational meeting at the Irvine Complex.  We held our nominations for the new executive and leaders.  We are all very excited to start our projects again.  We will be having our Beef Weigh In on November 14th.  Our lamb projects will start in April 2023.
This year we have 30 members.  26 of those members will have steers, 15 heifer projects, 10 – two year old cow/calf pairs, 7 – 3 year old cow/calf pairs, 2 carcass projects and 9 lambs.  
Our Executive this year is:
Executive:
President- Jane Stafford
Vice President- Paisley Robertson
Secretary- Devyn Lightbown
Treasurer- Reid Vossler
Parlimentarian- Katelyn Sheppard
Club Reporter- Walker Lightbown
Librarian- Heather Vossler
Sponsor Relations- Willow Munsch & Parker Krauss
Social Media- Dryden Robertson
Club Grants- Riley Tweten
Lunch Organizer – Brody Jarvis
Junior Council Reps- Georgia Howe, Tayla Bates, Hannah Tweten, Brenna Cavan, Ella Munro
Our General Leader is Mandy Hyland, steer project leader is Scott Munsch, heifer project leader is Ashton Robertson and lamb leaders are Aaron Sheppard and Lacie Bates.
This year we plan on doing a few clinics, learning more about grooming and showing.  We would also like to do some judging clinics.  We will be taking part in Highway Clean up in May, as well as doing a community service activity.  Our public speaking competition will be coming up in early 2023.  This year Irvine 4-H beef is hosting District public speaking which is taking place on March 4, 2023.