Prairie Rose Public Schools meet in Irvine
Posted on May 18, 2022 by Ryan Dahlman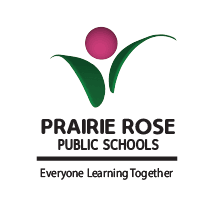 By Anna Smith
Commentator/Courier
Prairie Rose Public Schools took their board meeting on the road this month, to Irvine School recently.
The Board approved changed to the attendance boundary for Ralston School and the Redcliff schools, Isabel F. Cox, Margaret Wooding and Parkside. 
It was noted that these changes would have little impact on as the majority of land in the proposed area is leased and cannot be purchased, and would only affect a few families in the Redcliff area who were already meeting the bus to Redcliff school.
Attendance area requests come forward to the Board for review once each year, as part of the Board Monitoring Schedule.
The Board approved both the Board Monitoring Schedule for 2022-2023, as well as Changes to the Board/Teacher Advisory Committee policy, meant to better clarify the intended number of trustees that may sit on the board.
"Historically, this committee has had two trustees on the board and then the Board Chairperson as an ex-officio member as well, so we've just added some language on here […] says as follows each report consists of three trustees, including board chairperson as an ex-officio. We just wanted to better define that," said Ryan Boser, Secretary-Treasurer for Prairie Rose.
As well as the administrative items, the board also approved three field trips for students in the division.
South Central High School Grade 9 Field Trip to the Inter-Varsity Pioneer Camp in Rocky Mountain House, which has already taken place from May 4-6th, as well as a Biology 20/30 trip to Edmonton to take part in a RiverWatch on May 11th and 12th.
The grade nine class of Irvine School was also approved for a field trip to Cypress Hills' Treeosix Adventures in June.