Linton hired as Cypress County Emergency Services Coordinator
Posted on June 20, 2022 by 40 Mile Commentator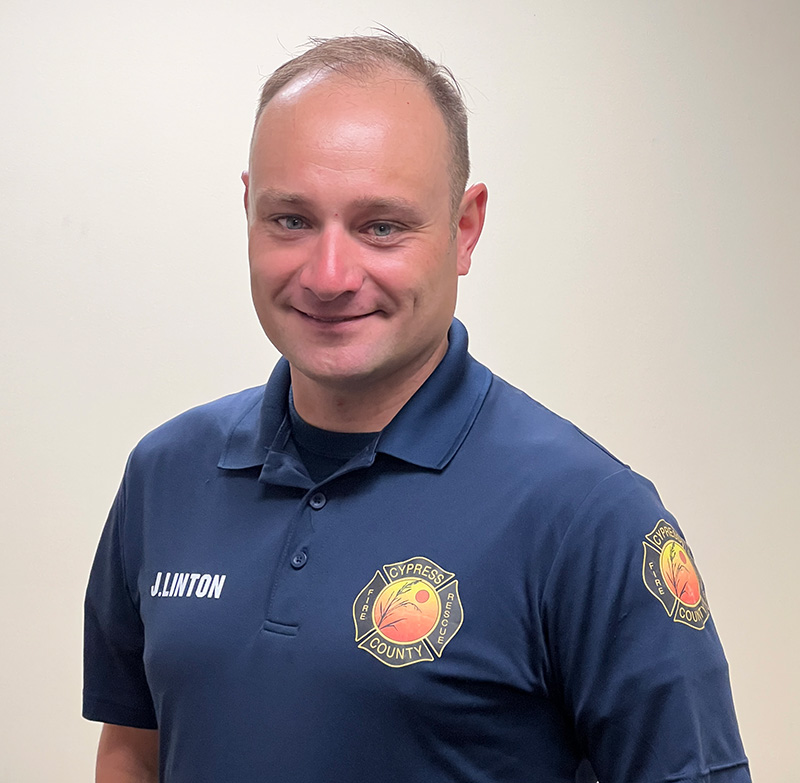 Jason Linton
Cypress County's new Emergency Services Coordinator has a plethora of experience and the confidence he's ready to take on the important role.
"I'm super excited to have this opportunity to join fire services in this capacity," said Jason Linton, who began his first day on the job Monday, June 20 at the county office in Dunmore. "My aim is to move the county forward in a positive manner, for the needs of our growing community."
The 38-year-old got started as a professional firefighter 19 years ago. Firefighting runs in the family.
"I had some family members who were firefighters in Halifax," he said. "I wanted to carry on in their tradition."
After serving as Emergency Services Chief and Emergency Operations Coordinator for Methanex in Medicine Hat, Linton takes on a similar role with the county, albeit with much different challenges. He's already familiar with the region as the station chief in Box Springs and a fire training instructor.
"The biggest thing is going to be retention of firefighters and how we can fit the needs of firefighters into the volunteer capacity," said Linton, noting that it's a concern "that's not unique to our county."
The county continues to look for more paid on-call firefighters. For more information visit http://www.cypress.ab.ca or call the county at 403-526-2888.