Cypress County renames park in Suffield
Posted on July 14, 2022 by 40 Mile Commentator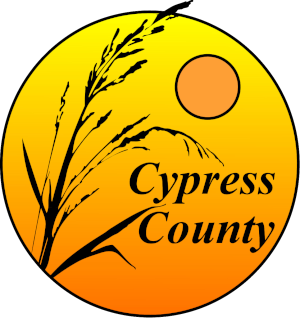 By Anna Smith
Commentator/Courier
With talk of benches, fences, and, Cypress County council rings in the new month with the first of their monthly meetings.
Council received a delegation from MP Glen Motz in regards to changes to the nearby ridings according to redistribution of population. This is required every 10 years following a census.
"Alberta's population increased. As such, we jumped from 3.6 million to 4.2 between 2011 and 2021. And as such, we will be seeing three additional seats distributed around the province," said Motz. "The commission has the responsibility to try and have each of our electoral districts around 115,000 constituents per riding. Mostly, redistribution will occur in and around the major centers, but that has a trickle effect and a ripple effect out to other ridings."
Current findings suggest that part of Cypress County would be placed into a separate riding. Motz asked the council to consider participating in a hearing on September 9th.
Council passed a motion to send a letter to the commission intent to send a letter and get involved.
The park adjacent to the Suffield community hall has been named the Alf Belyea Community Park, after the late Cypress Councillor Alf Belyea. Administration was also instructed to bring back ideas for memorial benches and a memorial wall for outside of the county office to honour both Belyea and the late Darcy Geigle, as well as potentially other councillors who have passed.
Council directed administration to salvage oil surfacing from the Old TransCanada Highway so it can be placed on the remaining portion between Range Roads 65 and 70. This was placed on the agenda as a request from Councillor Shane Hok out of concern from public mudbogging, which may deny landowners access to their land as the road deteriorates.
A motion was also passed to place a barbed wire fence around the county land known as Dunmore Junction, to discourage trespassing from those currently using it to use motorized off highway vehicles such as dirt bikes. It was noted that other deterrents have proven ineffective, and such the fence should hopefully prevent further ingress or accidents for which the county could be liable.