Everything coming up prairie roses for first school board meeting
Posted on September 22, 2022 by Ryan Dahlman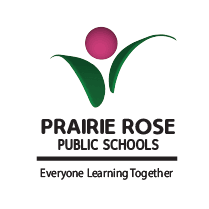 By Anna Smith
Commentator/Courier
New renovations, new board chair, and new school year, Prairie Rose Public Schools held their first meeting of many for 2022–2023 early last week
As is usual for the beginning of every school year, the Board of Trustees nominated and elected the board chair, vice-chair and other key positions for the new school year. 
Cathy Hogg was elected as Board Chair and Lois Bedwell as Vice-Chair. Shawna VanderSpruit will be the Representative for the Alberta School Boards Association (ASBA), with Nancy Haraga as the alternate.
Pam Cursons will serve as the Representative for the Public School Boards Association (PSBA), with Patty Rooks fulfilling the role of alternate. Cursons will also be the representative for the Teachers Employer Bargaining Association (TEBA), and Rooks will be the representative on the Alberta Rural Caucus.
"Prairie Rose is very near and dear to my heart," said Hogg. "And I believe that I have a lot of connections both within the community on a provincial level which I hope will serve me well."
Additionally, it was brought to the Board's attention that Hogg had been nominated for and ultimately received the Queen's Jubilee Platinum Award.
"I'm honoured, deeply, deeply honoured, especially on the heels of the Queen's passing. It's just a huge honour. very humbled. Thank you very much," explained the board chair.
Enrollment is up significantly this year, above both projections and previous year's enrollment numbers, said Ryan Boser, Chief Financial Officer and Secretary-Treasurer for the Board, though he notes that official counts will take place closer to the end of the month.
"Our projections that we sent in were expecting to be 9.5 full time equivalent students above what prior years was," said Boser. "At this point in time, very positive to report that we're showing right now that we're 37 full time equivalent students overtop of our projections. This is huge. I've been here for seven years now and there maybe was one other year where we had a slight increase. For the most part, it's been sort of that liberal, declining population."
The increases are especially strong in schools with strong Academy programs, adds Boser, such as the Dave Rozdeba Southern Alberta Flight Academy or Irvine's Agricultural Discovery Centre, which are large pulls for students in the division.
"We're really proud of Foremost School as well here for most of this is a school that had declined over the last couple of years and they really rebounded this year, as well," said Boser. "We're working over their projections and they've have a really cool, great program out there this year."
Bedwell noted that the board has recently met with the Minister of Education in regards to issues with bussing. Primary concerns stem from increased ride times and bus consistency for families, said Bedwell, and Prairie Rose is continuing to look for solutions.