Women in Business Expo will feature wide array of businesses from across southeast Alberta Sept. 24
Posted on September 23, 2022 by Ryan Dahlman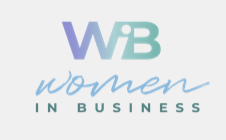 By Ryan Dahlman
The Women in Business Expo Sept. 24 will be an exciting and diverse tradeshow/pop-up shop taking place at the Auditorium at the Medicine Hat Exhibition and Stampede grounds. It runs from 10 a.m.-3 p.m. All of these southeast Alberta businesses are women-led entities. It is a free event. 
Cori Stodolka, the Women in Business chairperson, said of Sept. 15 they had an impressive 74 vendors with a small percentage of them coming from outside of Medicine Hat in such areas as Redcliff, Cypress County and County of 40-Mile.
The Expo will showcase women in a wide variety of industries reportedly: real-estate, financial institutions, homegrown goods, medical services, clothing, catering services, interior design, skin care, and construction/trades such as what Stodolka is in. She says this is one of 
"We host three events a year and we just felt like with COVID and (because) we're also a new committee, number one, we wanted to shake things up. Number two, we just wanted to get out of what cam from us for the past 10 years and create something different. All of us have a heart for for business and then obviously women-led business and entrepreneurship," explained Sodolka. "What way can we support actual business, especially coming out of COVID versus just creating a reprieve which is what most of our other events are; it's more networking or free like we get speakers. In this case, we wanted to actually support their personal businesses, so we felt like this was a good way, a different cost-effective way to get a bunch of people in a room so that they can network with each other, but also have a bunch of attendees come through and just be like, "hey, here we are. We're still going"; "come support us"-type thing. I would say for the past six months that this is something that we as a committee have been like formulating and trying to come up with as to how we can shake things up."
Stodolka says the Women in Business organizing team have been working on creating a data base through social media but also but good old-fashioned networking through current WIB members which are a very diverse group. Currently, the database is well over 300 hundred businesses.
"We started reaching out and saying 'hey, is this something interest you?' Like I said at first it started just started as like 'we need to put together a list of names of anyone in our community who reaches out to us and asks a few questions," explained Stodolka who added she was happy to see how many businesses had survived the pandemic. 
"And then it turned into 'Holy, we've got a lot of businesses here in Medicine Hat that we can support and rally for and I was surprised by it. And I'm a woman led business. So if I'm surprised by it, I think the rest of our (region) would be surprised by it. So that's sort of how we were able to gather that initial information and then they have just really been getting on board."
The next WIB event will be January 2023 and it's their wine and cheese networking and a bit more of like an educational thing for women. It's typically one of our bigger events of the year," Stodolka noted. "And then come spring, we have our Inspire Luncheon, which is a huge hit every year. That's been we just celebrated our 10th luncheon this year, and that's where we showcase we taking nominations or inspiring women in the community. It goes through a full board (and full nomination process." 
For more information on any Women in Business, visit @WIBMedicineHat on Facebook, Instagram, http://www.wibmedicinehat.com or email administrators at womeninbusinessmh@gmail.com