Cypress County meeting features Schuler, winter road management and Irvine Library
Posted on September 29, 2022 by Ryan Dahlman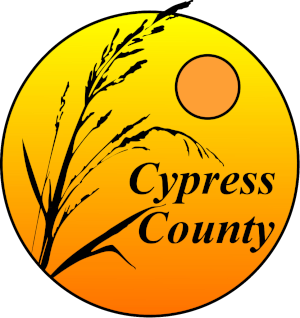 By Anna Smith
Commentator/Courier
Harvest season is coming to an end, and that means it's time for Cypress County Council to start looking toward their plans for the winter.
Council reviewed some wording changes in their Investment Policy, to better reflect current markets. 
The Snow and Ice Management policy was overviewed, to allow council to better answer resident questions and address complaints in regards to street sweeping. 
The Schuler Community association submitted a request to council for $1,000 dollars in order to fund children's activities in regards to the Schuler Centennial with will be occurring next year. 
It was noted by Council that this money is likely to go towards helping the committee put together activities for older youth, as there are already plans for both small children and adults in motion, and that council often provided similar funding for events such as pancake breakfasts for other associations in the past.
The motion carried to contribute the $1,000.
The organizational meeting has been set for October 18th, and the November 15th council meeting has been moved to November 22nd, as the council is attending the Fall RMA convention and may need more time to prepare the agenda package after the fact. In addition, the FCSSA conference is on the 16th–18th.
Irvine Library recently underwent an inspection, and the results were accepted as information and brought forward by Deputy Reeve Oster for discussion. 
The library is in good condition and has no major concerns, according to the report, and that it's okay to continue, but definitely can't even think of doing any improvements because there's that would open up a "can of worms as far as safety codes," as was noted by council. It was also noted that it is not presently wheelchair accessible, which could be a consideration in the future.
Council directed administration in regards to a proposed change in the medical first reponse level of firefighters. Stations will receive some enhanced training, to allow them to better preserve life until paramedics arrive.
"We're excited to be a two and a half day program with what we're trying to deliver Friday night, Saturday and Sunday on basically what our status is, what kind of calls we go to,and what our citizens require from us as firefighters until EMS gets there. We're not looking at treatment, we're looking at preserving life until Advanced Care Paramedics get there," said Emergency Services Coordinator Jason Linton.