Redcliff Youth Centre to host 3rd annual haunted house
Posted on October 20, 2022 by Ryan Dahlman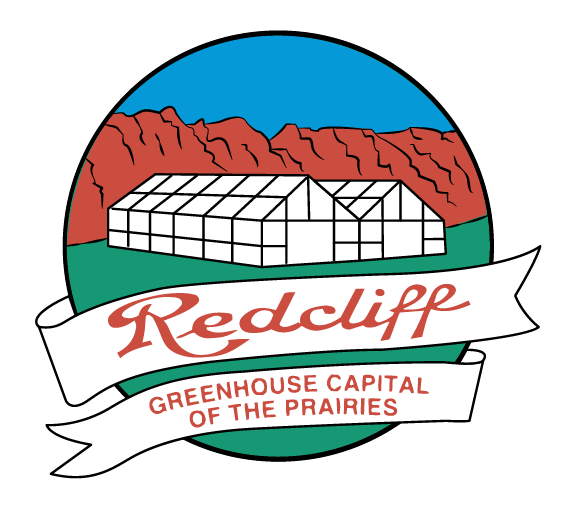 By Samantha Johnson
This is the third year there will be a haunted house run by the Redcliff Youth Centre. It has been extremely successful for the past two years, with between three to five thousand people going through. "We see lots of faces," said Executive Director of the Redcliff Youth Centre, Janay Ulrich.
Each year it gets taken down and put up differently. "Each year we do it we try to add on space. The first year it was about 8,000 square feet, the second year 12,000 square feet and this year it will be 15,000 square feet," stated Ulrich. They add in more scenes and make it as community oriented as possible. 
This year the haunted house is sponsored by the Medicine Hat Kinsmen Club. Methanex and RailPro are the candy sponsors. Anybody that goes through the haunted house will come out with a glow stick and a treat. 
"Some people want to get in and out really quickly," said Ulrich, "but for others it takes about 15 to 20 minutes to go through the entire thing. It is accessible to everybody by being wheelchair and stroller friendly and we have residents Meadowlands Retirement Home coming through this year."
Suntaira Growers Greenhouse, also a sponsor, operate the greenhouse in the spring and summer months. As it is a flower greenhouse, it doesn't operate during the offseason, allowing the Redcliff Youth Centre to partner with them to run the glasshouse haunting. 
"100% of the profits go to the Redcliff Youth Centre. Something really cool about this project is our kids have got a program called Youth in Philanthropy. The kids get to decide where a portion of the proceeds go. Last year we donated 10% of the profits to the new Redcliff Skate Park. This year they will get to choose a different agency or initiative they want to donate to," explained Ulrich. 
"They take such a great sense of pride. They help us with the planning, setting up and facilitate. They are in the haunted house and working and scaring the customers that come through. Then they get to see all the hard work they put in, the money they raised and give some of it away."
Over 300 kids are registered with the Redcliff Youth Centre and about 40 of them are involved with the haunted house. Ulrich has been with the Redcliff Youth Centre for six years. She grew up in Redcliff and the centre is very near and dear to her heart. 
"The Youth Centre went through a bit of a crisis stage when I first started out in my role. We've done lots of leg work, myself and the board, to become community minded and oriented. There have always been lots of youth that attend our centre." Even though she is currently on her second maternity leave, Ulrich still likes to help out with the centre as much as possible. Taylor Bartram is the interim executive director while Ulrich is away and has been spending all her time getting the haunted house set up in the past couple of weeks. 
The haunted house will be open for two consecutive week starting on Tuesday, October 18. It runs Tuesday to Thursday from 6 p.m. until 10 p.m., then Fridays and Saturdays it is open from 6 p.m. until 11 p.m. The haunted house is closed Sundays and Mondays, except for on Halloween, the final day, when it will be open from 6 p.m. until 10 p.m. 
Prices are very reasonable. $5 per entry or $15 for a family of four. Alternatively, if a non-perishable food item is brought for the Medicine Hat Root Cellar, admission drops to $3. The location for your haunted fun is at 332 – 4 Street SW. 
To avoid the lineups at the door, tickets can be purchased online this year at http://www.redcliffyouthcentre.com. There is a progressive 50/50 as well that runs the entire month of October, those tickets can also be purchased online or at the door, with the winner announced on Halloween night at 10 p.m. "We added on a 50/50 this year to give our customers a chance to win some cash back," said Ulrich, "and the rest of the proceeds get donated to the Youth Centre and into our initiative for the Youth in Philanthropy program." Check out the Facebook and Instagram pages at Glass House Haunting.