Cypress County's Emergency Services Coordinator looks to the future to better serve the future
Posted on October 26, 2022 by Ryan Dahlman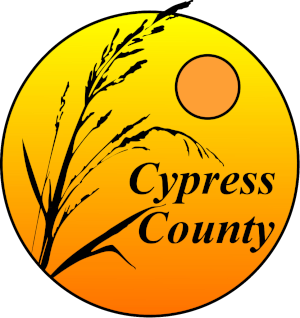 By Anna Smith
Commentator/Courier
Cypress County's Emergency Services Coordinator Jason Linton has a plan to bring service into the future, based on what's happened in the past.
"We want to ensure that we have the right equipment for what our stats are telling us. We need a bar so know what are the demands of emergency services and are we sure that we have the right training and equipment to provide the service that's actually being requested versus us guessing what we think it's going to be," said Linton. "So we really took a deep dive into stats as we started collecting stats to understand what our responses are, and then that will guide us into what we kind of need."
The plan covers the next ten years, explained Linton, and dictates how equipment will be replaced as it comes up, based on data, while ensuring that the county is still receiving the level of response it needs to all situations.
One example of this is tailoring equipment to the kinds of calls the departments actually receive.
"For the last three years, our number one call volume was motor vehicle collisions. Followed by medical response and wildland fires. So really, our equipment and training should really be designed to do really good at those top three," said Linton.
"(It) doesn't mean we don't want to be good at fighting structure fires, but we want to really focus on what you are really good and competent at, what our core business is and then focus on the things once we get really good at that," said Linton.
Recently, the county began developing in-house medical response training, to help firefighters provide aid until EMS arrives, which is a part of this plan.
Another example is plans for Walsh, which, despite having a structural engine presently, responds largely to grass fires. The plan recommends that when the time comes, the engine is replaced with a tactical tender that's better equipped to handle both structural and grass fires.
"Instead of guessing, we've used our previous history to show us what we need to do in the future," said Linton. "As pieces of apparatus come up for replacement, do we replace in kind? Or do we switch up what we have there? Because our statistics tell us that we actually need something different. And then with training, you know, our training is going to really propel to what our call volume is versus what we think we need."
Linton hopes that this will best equip the departments to combat what they see, as well as ensure that County resources are being used efficiently without sacrificing levels of service.
"My job is really to collect information and give really good recommendations and, you know, think about the future of our fire service and then you know, give our firefighters the best tools and training for what's been asked of them to support our residents and Ratepayers and people that drive through our jurisdiction," said Linton.
Linton would like to remind residents that there is currently a fire restriction, which is set to continue until the county sees significant moisture.
"The biggest difference between a fire ban and a fire restriction is really just two key things. So in a fire ban, you can't have recreational fires. And you cannot have burn barrels," said Linton. "A fire restriction allows you to have a burn barrel and recreational fire that's 36 inches or less in size. We've never had a large fire or we're not playing best by going from a fire ban to a fire restriction."
Most of the fires come from agricultural farming and ranching when equipment creates sparks. And then after that, cigarette butts, said Linton, and he encourages residents to be mindful in these dry conditions.