Praxis connecting many families to explore with the Science Olympics
Posted on November 16, 2022 by Ryan Dahlman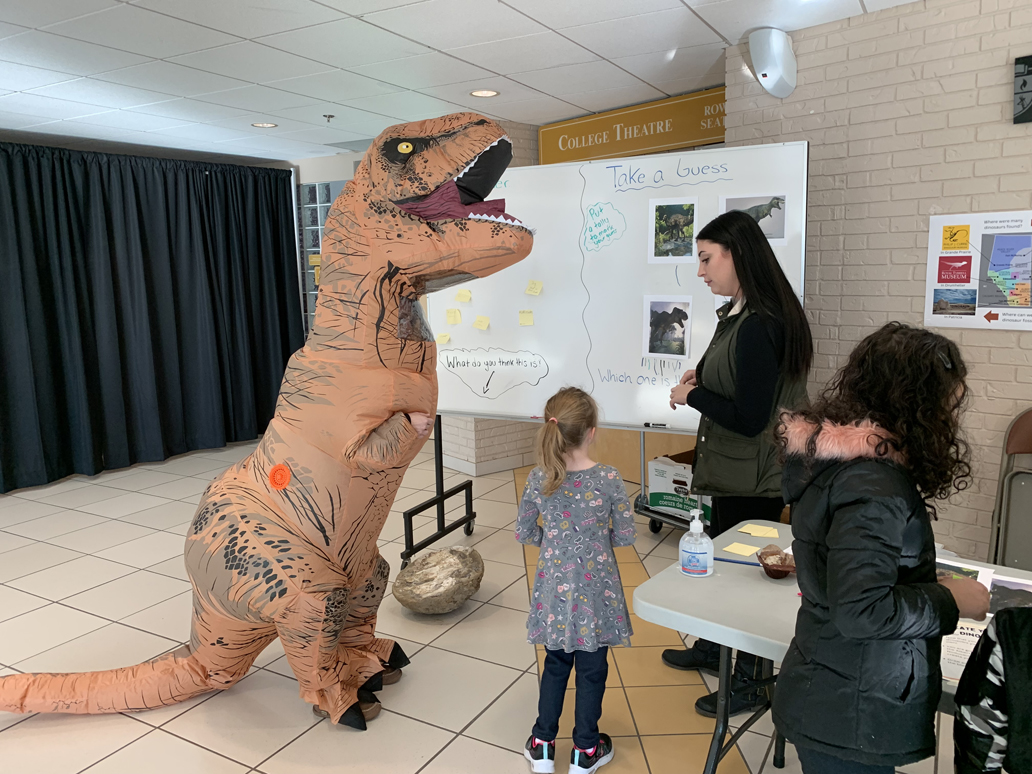 By Ryan Dahlman 
Commentator/Courier
The modern present idea for a 30th anniversary is a diamond. 
October 29 at the Medicine Hat College was a jewel of a day for the Praxis Science Outreach Society as they celebrated their 30th Anniversary of the Family Science Olympics. 
The Olympics were held in the main foyer of the Medicine Hat College. Rooks, spokesperson and Senior Scientific Consultant of Praxis and also who is the Science Outreach Coordinator at the College's Division of Health and Science said that there were about 200 participants which she considered a high success. 
"It is an amazing turnout," said Rooks of the free event. "Sometimes there are 75 to 100 who come but 200 and considering it was such a busy Saturday (it was a success)." 
The Family Science Olympics are a huge success because Rooks says the younger participants enjoy learning by doing. The Olympics consist of a total of 10 stations which have a science experiment that the young patrons can visit and partake in a hands-on challenge.
These challenges included "Making Sense of Your Senses"; "Show Your True Colours"; "Row Row Float Your Boat"; "The Land Before Us"; "Wheels Up Travel Company"; "Soda Pop Speedsters"; "Magical Molecules"; "Air Force; "Getting to Know Science Fair" and "Methane Molecules".
Rooks explained that the stations each had MHC education students leading the experiments. Rooks said about five or six years ago, a college instructor approached her regarding getting the college education students involved. It has been a mutually beneficial partnership.
"College was really good about it; we had a amazing students this year," explained Rooks who added the students' participation contributes to their overall grade. Praxis starts talking to the students about Science Olympics ideas in September. This year, the students had more autonomy on what the booths' themes were going to be. Rooks said it allowed them to "gravitate to their strengths."
There were prizes handed out for those families who participated in eight of the ten activities. 
Praxis' Science Olympics aren't the last of the activities. In the new year, Praxis is hosting a conference which is dedicated to building more women in science. There will be job mentoring in various areas in forensics, chemistry and other science-based professions. In March 2023 the annual science fair will take place.