Redcliff Legion bravely soldiering on to financial security
Posted on November 24, 2022 by Ryan Dahlman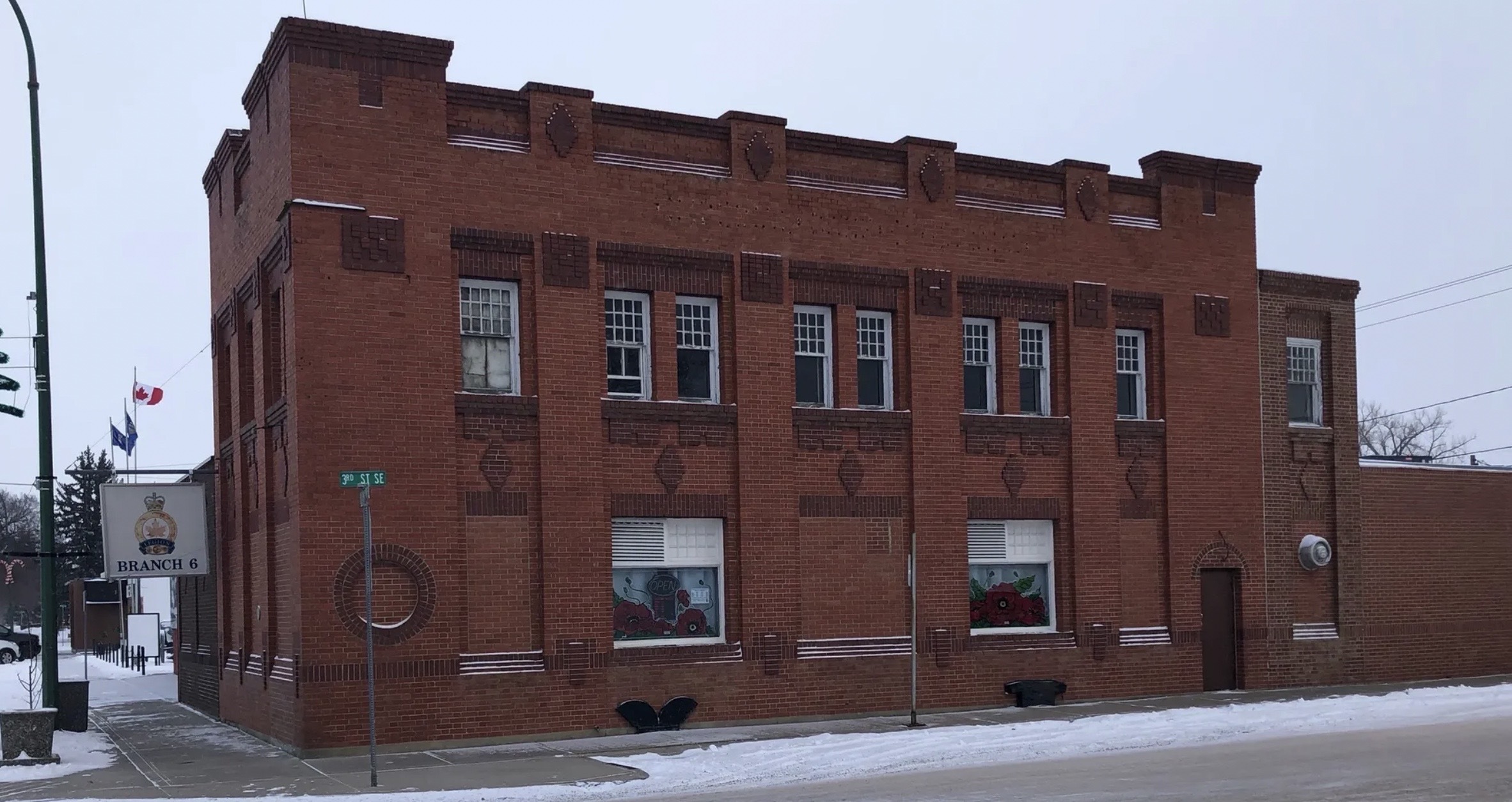 By Anna Smith
Commentator-Courier
Redcliff's branch of the Royal Canadian Legion is still in need of help as they march on to their 100th
The legion is still in distress following internal theft, said Simone Stern, Facilities Manager at the Legion. However, support from the community has been wonderful so far, and an unexpected idea to assist with hopefully keeping their doors open a while longer came in the form of Frankie Harth.
Harth's husband had passed away in February, but the couple were avid supporters of the Legion for many years.
Frankie Harth told Legion management that her husband Gord had passed away in February. She was dealing with his passing but saw the Legion's challenges.
"She read about the internal theft that we are facing, and said that she thought that her husband would be very happy to donate to the cause," said Stern. 
Harth requested that the Legion start a GoFundMe page, and agreed that she would match the donation for up to $20,000 in memory of her husband, with it all being her idea.
The Legion was deeply touched and overwhelmed by the generosity said Stern from both Harth and from the community thus far.
At the time of writing, the GoFundMe has collected $4,318 of their $20,000 goal.
"We had a gentleman that gave a rather large donation, I think it was about $2,200. So that was very, very kind of him," noted Stern. She added that many Redcliff residents have shown their support, on the GoFundMe and otherwise.
"We have actually been quite busy in the last few weeks, since I started, things have really started to pick up with the consistency in the hours and having a cook here on a consistent basis," said Stern. "We've had lots of people booking our rooms, lots of individuals, businesses, coming back, trying to help out that way — just supporting us as best as they can, coming in and enjoying our establishment, enjoying our meat draws, taking advantage of the kitchen being open, and providing donations."
"We're seeing more and more people consistently coming in like we have Saturday morning breakfast now," said Stern. "We have customers that come in every Saturday, and they're like, 'this is our new Saturday thing coming to the Legion for breakfast' and stuff. It's really nice to see that they're doing that."
Volunteer work with the legion has also picked up over the last few weeks, added Stern, which has been an immense help.
"A lot of volunteers have come up as well. Helping with keeping the facility clean. We have one lovely lady who comes just pops in two or three times a week, cleans our bathrooms and goes along on her merry way. She's just amazing," said Stern.
"A lot of other people helped out with the Poppy Fund," said Stern. "Spending the time at different establishments around and in different companies and the donations were wonderful. really The poppy fund is separate from our general fund and it's used very for various specific items. But you know, at the same time, it's very nice to see how people are helping out. Just in any way they can."
There's still a long way to go until the organization is in the clear, said Stern, but it's been heartening for the members and staff to see the community rallying around them to preserve this important part of Redcliff history and culture, and Stern has been hard at work to give them plenty of opportunities to do so.
"I've been doing different things to try and bring people in, you know, I had a Halloween party for the kids that brought in a lot of people and quite a bit of money. People, you know, paid at the door extra and wanted to donate and pay for hot dogs and all kinds of stuff," said Stern. "And now, like Sunday, we're having the Gray Cup, a Gray Cup party. There's an entry fee and includes some appetizers and stuff and just opening up our doors, more for people to come in and enjoy the establishment, which makes a big difference."
"I'm just really super-appreciative of those who have come out and started supporting us again and to look forward to more things on the horizon," said Stern.