Redcliff Bakery closes downtown Medicine Hat location
Posted on January 9, 2023 by Ryan Dahlman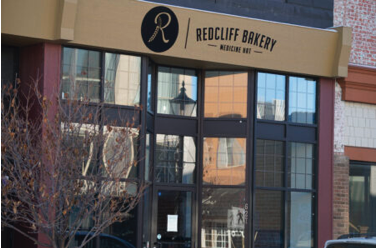 By Samantha Johnson 
A well-known storefront on Second Street SE in downtown Medicine Hat has closed its doors.
Redcliff Bakery has closed its downtown location, but still has two stores open for customers to visit – the main location in Redcliff on Third Street SW and one Medicine Hat location at 925 16th Street SW.
A note on the door at the Second Street location states, "It's been an amazing experience being part of the downtown community."
The News reached out to Redcliff Bakery for further comment but no one was made available.
None of the staff from Second Street lost their jobs and all have transferred over to the 16th Street location.
On the Redcliff Bakery Facebook page, a post from a few days ago says "while closing a store is never what we had planned, we have had to refocus on what is currently expanding in our business and that is our commercial market. We have currently expanded to over 75 locations throughout Alberta with our squares, cake cups, muffins, cinnamon buns, etc., and this number is increasing daily."
The post continues on to say Redcliff Bakery is looking forward to continued growth for many years to come. The owners are also looking to rent out the downtown location and the post says to contact them directly if interested.