Premium Sausage celebrates 33 years with family fun fair
Posted on April 20, 2023 by Ryan Dahlman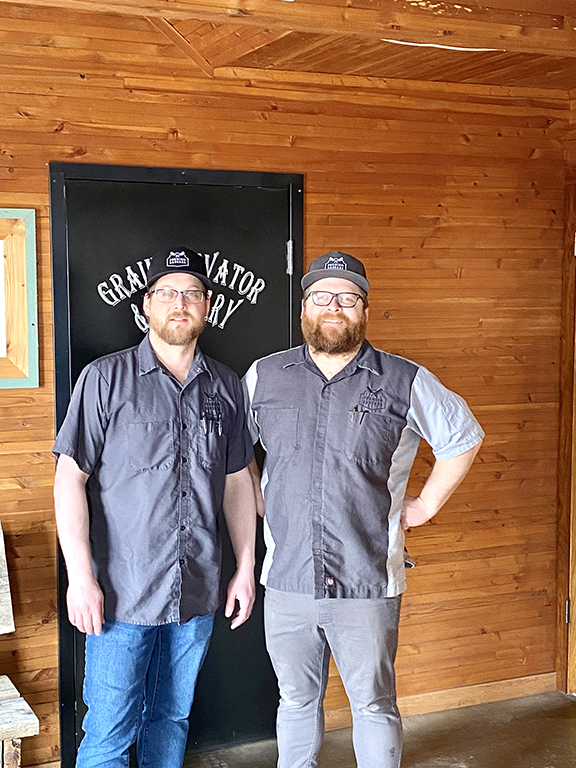 By Anna Smith
Commentator/Courier 
It's been a third of a century since Seven Persons' own Premium Sausage first opened their doors, come this May, and they're looking to celebrate in a big way.
Owner Debbie Penner said that she and her husband Mark took over the business in 2009, but Mark had been a part of things since the very beginning.
"So he was our first kind of employee. And he knew the business inside and out. So it was a good transition to go from working and being really busy here and like working here on hand, and then becoming an owner," said Penner.
The business is very much a family business these days, with two of their sons, Nathan and Kurtis Penner, working alongside them, as well as their daughter in the bakery and their final child working in refrigeration.
"Hopefully they'll take over, you know, that's the plan. And Nathan is our front store manager. And Kurtis is our back store manager. And then Mark and I fill in when needed. So yeah, we took over the business," said Penner. "And it just has grown through three locations, from a little trailer to another building and then to this place. So it has seen three different fields. And then two years ago, we opened up a little retail location in Medicine Hat."
The family feels incredibly fortunate for everything that has come their way in all of these years, and are excited for the future, as well.
"We couldn't have done it without our boys. Without Nathan and Kurtis, there's no way we could venture and grow," said Penner. "You need new generations, new blood, new energy. Mark and I sometimes tried to think of winding down, and they keep the momentum going, so they're really instrumental."
The anniversary sale itself has been part of the company almost since the beginning, said Penner, but it's grown far beyond that.
"The anniversary sale had been going on for probably 20 years, up to 33 years in some form. And we just kept growing. And we took over the business in 2009. And we kept adding little features to it and had help from people. It's now a community thing," said Penner. "It used to be a Premium Sausage thing. Now it's a Seven Persons town fair."
The May 13 event will kick off at 9:30 with a parade, said Penner, and the whole day will be dedicated to having the town celebrate not just the business, but the history of Seven Persons as a whole and the spirit of community.
"There will be a sale at Premium Sausage, of course. We'll have door prizes. We have some cake and coffee, while it lasts, we have really good door prizes. So that's kind of fun. The barbecue runs from 10-4," said Penner. 
There will be live music, a mini market at the hall, and a car show, which is often well-attended and last year saw 40 cars lined up outside Premium Sausage's iconic grain elevator re-creation.
"There's so much for you to do. You could just bring kids and, bam, jumping castles, pedal tractors. There's free popcorn at the hall. You know, there's things to do without feeling like you have to spend a bunch of money. Yes, get a sausage and have fun. Yes, we love it when people buy sausage. But it's a day to celebrate small towns, we lose some of that in the busyness of our lives," said Penner.
"We're very lucky to have a business and a community like we do, and in this small town," said Penner. "It's one thing to have a business in a big urban centre. But to have it in a rural setting just means a lot."