BI golf course asking for volunteers to help clean-up from storm
Posted on June 12, 2015 by 40 Mile Commentator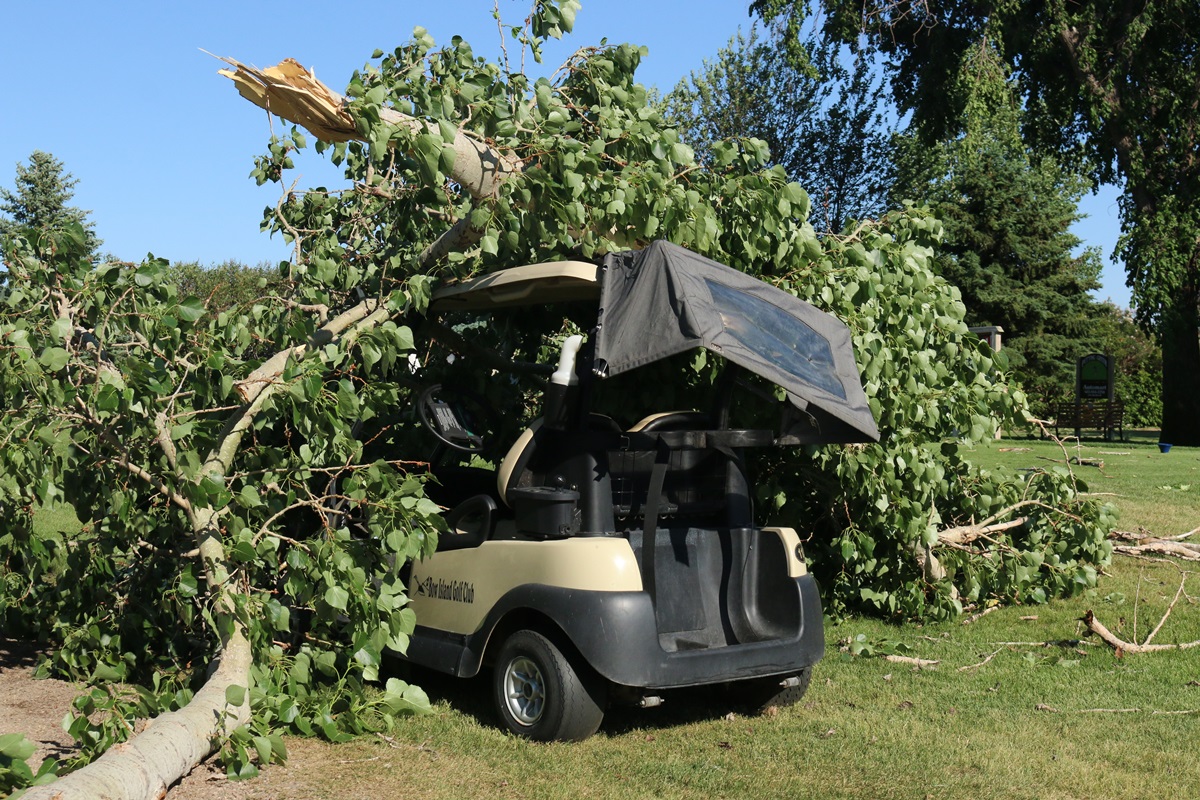 The Bow Island golf course sustained sustained considerable damage to trees and a couple of golf carts when powerful winds blew through Bow Island on June 12.
The Bow Island golf course was in the middle of a charity golf tournament for the H.A.L.O helicopter today when a storm, with powerful winds blowing in excess of 100 km/hour hit the region on Friday afternoon. Between 20 and 30 trees are total losses and the golf course was covered in branches.
They are asking for volunteers with trucks, trailers, and chainsaws to help with the clean-up Saturday morning, starting at 8:00 a.m. For further information, contact the golf course at 403-545-2718.