Downed trees, power outages due to storm
Posted on June 12, 2015 by 40 Mile Commentator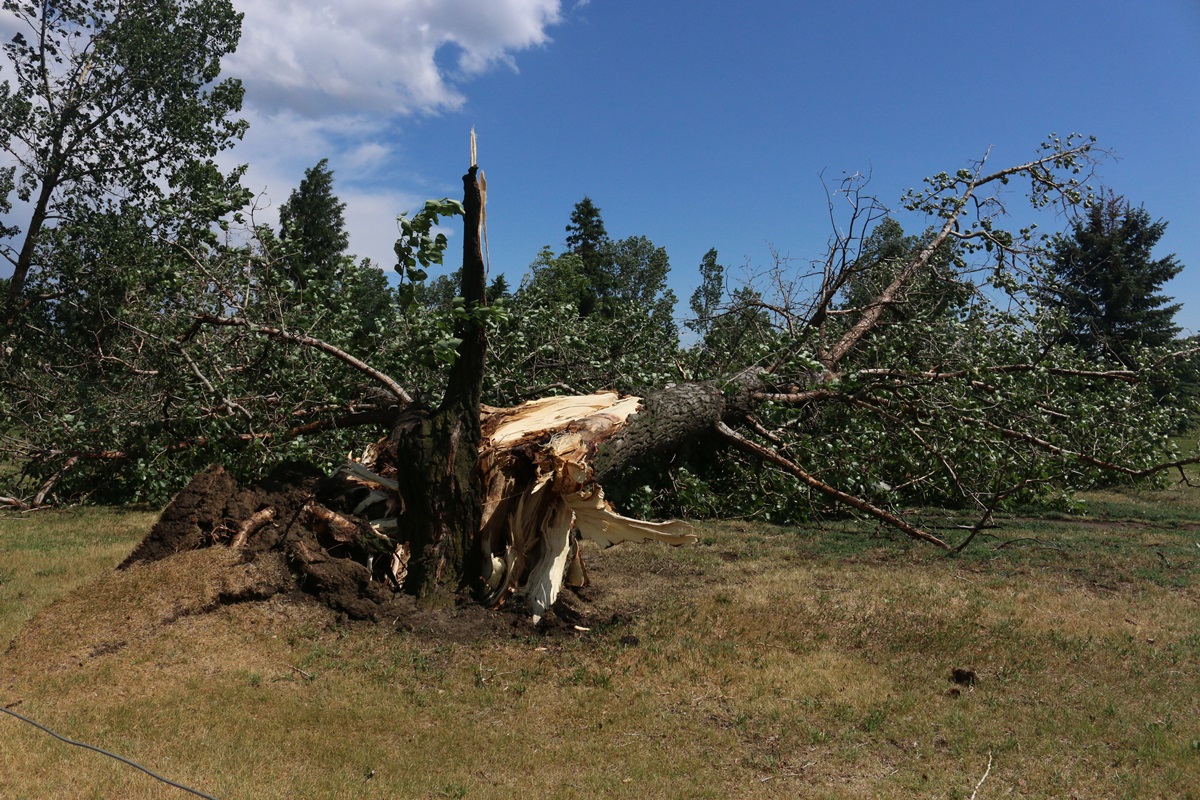 A strong storm this afternoon has downed numerous trees in Bow Island, including this one at the Bow Island golf course where a charity golf tournament had been taking place.
By Jamie Rieger
A storm with strong winds blowing in excess of 100 km/hr blew through Bow Island this afternoon, leaving many downed trees and power outages. Some areas of the community remained without power at 4:20 p.m.
Members of Bow Island fire department, town crews, and RCMP continue monitoring the damage.
The Town of Bow Island is urging people to stay away from trees, which may still be unstable and power lines. Also, town and emergency crews need space to do their work.
More information will be provided as soon as it is received.