Tornado touches down south of Foremost
Posted on August 6, 2015 by 40 Mile Commentator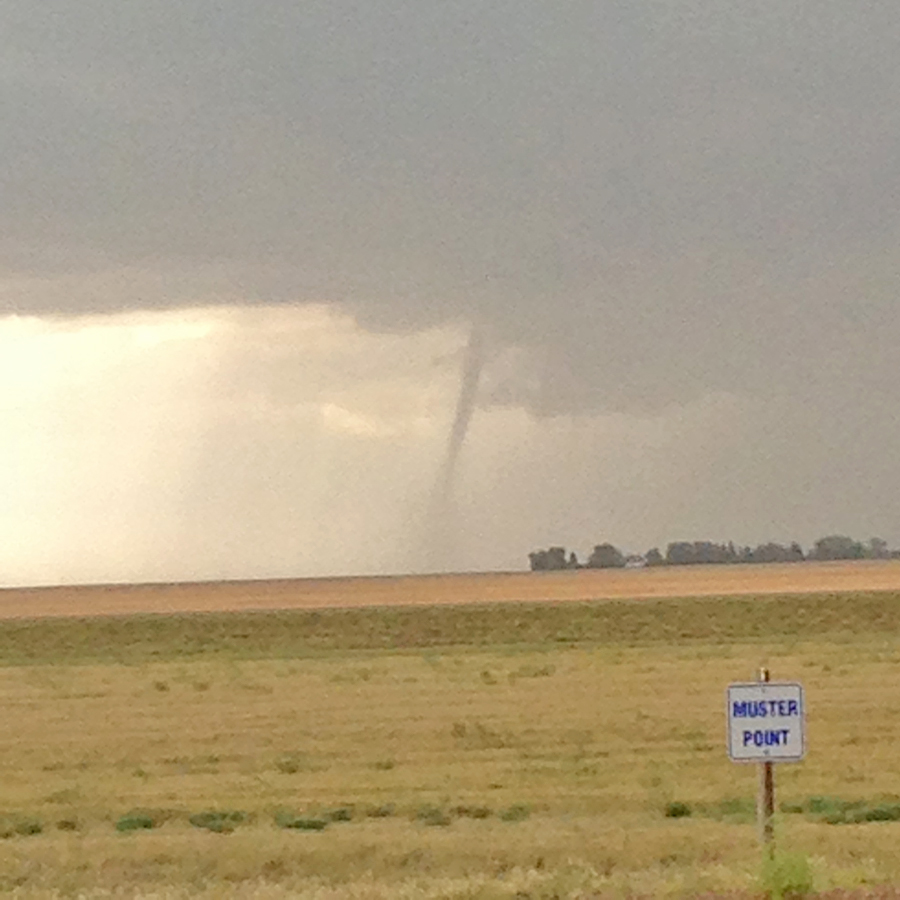 PHOTO SUBMITTED BY BILL NICHOLL - County of Forty Mile employee Bill Nicholl submitted this photo taken from the county public works shop, looking south, of a funnel cloud that touched down south of Foremost just before noon on Aug. 6.
Enviroment Canada is confirming that one tornado touched down south of Foremost at 11:55 a.m. today.
While no damage has been reported, the tornado has been given a rating of EF0, or an estimated wind speed of 90-120 km/hr.
Enviroment Canada meteorologists are seeking photos of any damage this tornado may have caused. Anybody with information regarding this tornado, or to report severe weather, contact 1-800-239-0484 or email Storm@EC.Gc.Ca, or tweet to #abstorm.
A report of a funnel cloud touching down near Pakowki Lake has not yet been confirmed.