Derailment near Seven Persons
Posted on August 8, 2015 by 40 Mile Commentator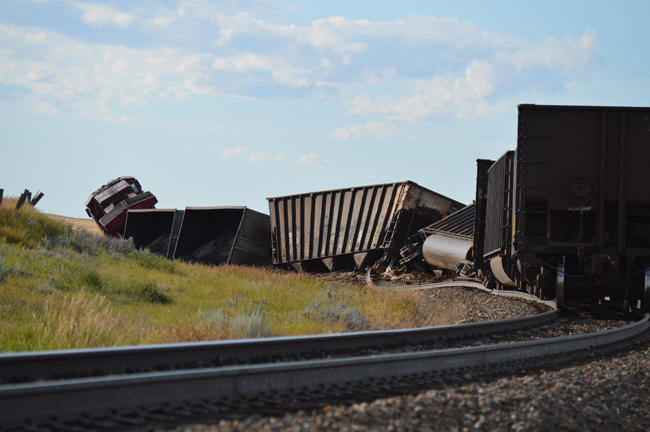 Commentator/Courier photo by Tim Kalinowski
A CP Rail train has had seven cars and an engine derail 5 km west of Seven Persons near the main rail highway overpass on Highway 3. The cars are carrying coal and pose no threat to the general public. We will have more information on the derailment as it becomes available.
Rail inspectors, RCMP and emergency crews are on the scene.
According to some reports it will take a few hours before rail traffic starts moving again.
Note: Our earlier posting said four cars had derailed.