Conservative candidate Benoit talks pipelines, TFWP, and defending rural Alberta
Posted on May 3, 2016 by 40 Mile Commentator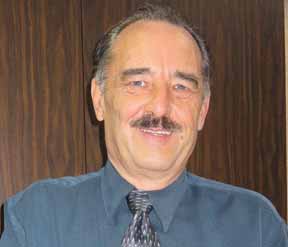 FILE PHOTO- Retired businessman, Brian Benoit declared last week his intention to seek the Conservative Party nomination for the Medicine Hat-Cardston-Warner riding.
By Tim Kalinowski
Last week retired businessman Brian Benoit announced he was throwing his hat into the ring to run for the federal Conservative Party in Medicine Hat-Cardston-Warner. The 60 year-old has lived in Medicine Hat the past 21 years, and is the former owner of several hotels in the city. Prior to moving to Medicine Hat, Benoit lived in Manitoba and worked with Campbell Soups. He previously ran for a Progressive Conservative Party nomination in Manitoba in 1987 and finished second.
Benoit says he is working hard to create a network of support throughout the rural areas of the riding.
"I come from rural roots in Manitoba so those issues are important to me. I grew up on a farm and remember driving the old Massey Fergusons, running the augers and the old bailers that always fell apart and you'd need to stop and fix every half hour," he recalls with a chuckle.
If elected, Benoit says he wants to fight for more pipelines to get Alberta's oil to the coasts.
"We do not have dirty oil. We have the highest environmental standards in the world. The issue is to educate the people in eastern Canada that this is not dirty oil; that this is Canadian oil and we are all Canadians. And let's get on with this. I am really passionate about that."
He says he will use his federal office, if elected, to also bring pressure down on the provincial NDP government over issues that are not, in his opinion, in rural Alberta's best interests. Issues such as Bill 6 and a proposed carbon tax, both provincially and federally.
"I can imagine how suppressing (Bill 6) must be to our farmers. They have never had to deal with those issues… Farmers are the backbone of our economy. If they are not doing well than nobody is doing well. That's also why I am against any carbon tax. It comes right out of farmers' pockets. It's a repressive, suppressive tax on our farmers and on their profits. It comes right off their bottom line."
Benoit says he also wants to see reforms to the Temporary Foreign Workers Program (TFWP) on a sector by sector basis; simultaneously protecting and enhancing aspects of the TFWP which help industries like agriculture, where there is a clear need, and pulling back from its use in other sectors so unemployed Albertans can have first access to those jobs.
"I have been at 300 kitchen tables (in the riding), and this is something which is a very convoluted and a controversial thing," he says. "That program came out when we didn't have the unemployment we have now. Many feel this is taking away Canadian jobs, especially now during a time of high unemployment… I support this program on farms that need it, but I think when we have high unemployment this program needs to be reviewed. I have unemployed people here in Medicine Hat by the tons, and yet I have a rural area that needs the program. So I think we need to take a look at it sector by sector."
Benoit will be knocking on doors in both Medicine Hat and rural areas over the weeks and months to come.
"This is my passion, and, I think, my calling. I have to do this," he says.