BREAKING NEWS: Highway 884 impassable as Redcliff RCMP investigate MVC involving pedestrian and semi truck
Posted on June 28, 2016 by 40 Mile Commentator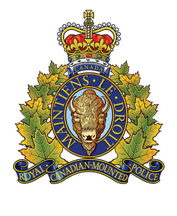 Redcliff RCMP issued a statement at 11:02 a.m. on Tues., June 28 stating they are currently on scene on Highway 884 at CFB Suffield for a collision involving a pedestrian and a semi-truck.
The current condition of the pedestrian is unknown but they were taken immediately to the Medicine Hat Regional Hospital.
Currently, Highway 884 is not passable in either direction at CFB Suffield while the investigation is ongoing. Redcliff RCMP will notify the public once traffic is moving again.
More information will be provided when it is made available.