Suspect charged with child luring, sexual assault in Cypress County
Posted on June 28, 2016 by 40 Mile Commentator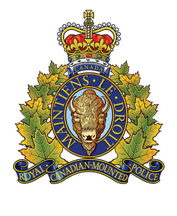 Redcliff RCMP Charge Male with Child Luring and Sexual Assault
On Friday, June 24, Redcliff RCMP entered into an investigation with regards to a sexual assault and child luring incident involving a female teenage resident of Cypress County.
Aaron Curtis Diaz, age 37, of Medicine Hat, has been charged with two counts of Sexual Assault, one count of Distributing Sexually Explicit Material to a Child and one count of Luring a Person Under 18 Years by Means of Telecommunication. There was no connection between Diaz and the victim outside of social media.
Diaz was released for court in Medicine on July 7, 2016. If anyone has knowledge of this or similar incidents, you are asked to call the Redcliff RCMP at (403)548-2288.