Prairie Rose School Division to confront many challenges in year ahead
Posted on August 16, 2016 by Tim Kalinowski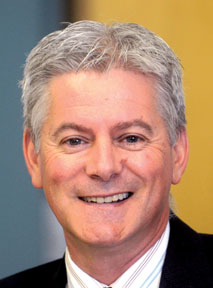 FILE PHOTO Superintendent Brian Andjelic says the PRSD will likely meet many obstacles in the year ahead, and his staff are planning for many different types of contingencies to keep students and parents experiences in the division positive.
By Tim Kalinowski
Prairie Rose School Division is gearing up for a challenging year ahead, says Superintendent Brian Andjelic. Facing another budget shortfall, a potential teachers strike, tough economic conditions in south east Alberta and declining rural enrollment, the PRSD will certainly have to be on top of things heading into the 2016/17 school year. Andjelic says its a matter of preparing as best you can and rolling with the punches when they come.
"The budget news (last year) could have been worse," states Andjelic. "It continues to be a struggle for Prairie Rose, for sure. Overall, in terms of our preliminary budget, the biggest impact continues to be rural depopulation; which has accelerated to some extent during the economic downturn. Overall, we are looking this year at likely a $775,000 deficit, much of that is in transportation and operations and maintenance. Those two budgets continue to struggle in rural Prairie Rose.
"In transportation we are predicting a $350,000 deficit again next year," continues Andjelic. "In operations and maintenance we are looking at a $255,000 deficit. This is the sixth or seven year of deficit and the Board is going to have to make some decisions. It's getting to the point where we simply won't be able to continue to do that much longer."
Andjelic says that budget deficit could climb depending on the outcome of salary negotiations with teachers, whose current contract expires August 30.
"A lot of that work and negotiation is being done provincially now so that's another thing we are keeping a very close eye on," confirms Andjelic. "It will be interesting to see what will be left to negotiate with locally between our Board and our teachers. So that's a concern when it comes to budget as well. You anticipate the best you can, and you plan a budget that best you can, not knowing that. Will we know what that looks like when the updated budget is prepared in November? I simply don't know."
On the broader economic front in the region, there is only so much PRSD can do, admits Andjelic, but division's strategy will focus on the physical and mental wellness of students whose families might be struggling.
"When times are tough a lot of people struggle, and it's not just with unemployment," he says. "It's from underemployment as well. Stress becomes a very big thing, and stress leads to anxiety and other mental wellness issues. We are looking at a concept called Psychological Capital, and what can we do to help families. What can we do to help students with things like resiliency, hope, optimism and confidence. Those are four key concepts, no matter what the situation might indicate. If the students can be skilled in self-care, families can be skilled in self-care, around those four concepts, then what can our communities and school division do to support them as well? We are having a good look at that, and what those kind of strategies might look like."
"Basically, society has become so complicated that stress is up," summarizes Andjelic. "And when that's up, depression is up and anxiety goes up and mental health issues go up. As a school division we want to do what we can to address some of those concerns."
On a more positive note, Andjelic says the student and parent satisfaction survey results with PRSD are in, and they show, overwhelmingly, both groups are happy with the education experience at Prairie Rose.
"The perception indicators are very positive for Prairie Rose right now. We're very thankful to our communities for all their support. In terms of the year, we have two WIGs, or Wildly Important Goals, on the education piece… We have some work we want to do on writing this year, that's our first Wildly Important Goal. And the second one is going to be around engagement in wellness."
Andjelic is looking forward to the teachers' and staffs' returns this coming week, and says PRSD is ready to kick off another great school year ahead.
"It's always exciting (coming into a new year)," he confirms. "It is exciting we have a good team in place for the fall. We're ready to go!"