Redcliff RCMP investigate mischief, vandalism incidents
Posted on September 6, 2016 by 40 Mile Commentator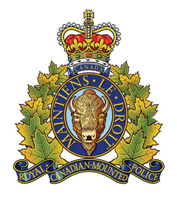 At approximately 8:00 pm on Saturday, Sept. 3, a grey Super Duty Ford truck was seen doing donuts in the parking lot of Irvine School. The truck collided with a park bench and drove over three trees. Several bottles of Budweiser beer were found broken in the area.
Later that evening, it is suspected the same vandals caused significant damage to a John Deere combine parked in a field on Township Road 124. All the windows and electronic control panel were smashed rendering the combine useless. Several bottles of Budweiser were smashed around the combine. A large stainless steel fire extinguisher was also stolen from the combine.
Again, at approximately 5:00 am on Sunday, Sept. 4, a grey Super Duty Ford truck with a black bull bar was parked in a farm yard on Grayburn Road. When approached, the truck left the yard, driving south on Grayburn Road. The truck was last seen stopped at Hwy 515 and Grayburn Road. At the time, the truck had an Alberta marker 36-G117.
Redcliff RCMP is requesting the public's assistance in solving these three incidents. Please call Redcliff RCMP at (403)548-2288 or CrimeStoppers at 1-800-222-TIPS if you have any information regarding this crime.