Bateman nominated for Women in Business award
Posted on November 22, 2016 by 40 Mile Commentator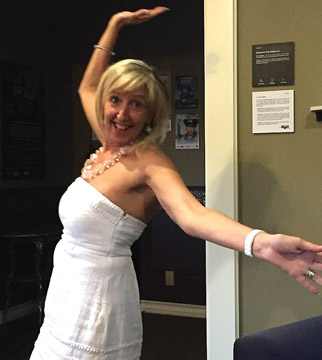 Submitted photo - Former Bow island resident, Deb Bateman, was recently nominated for a women in business award for her work in encouraging Indigenous women to pursue careers in business.
By Jamie Rieger
Former Bow Island resident, Deb Bateman was in Toronto over the weekend after being nominated for the Woman of the Year at the 2016 RBC Canadian Women Entrepreneurship awards.
Bateman was nominated for the work she does in encouraging and teaching Indigenous woman about starting up and running their own business.
She operates Affinities Group, a Calgary-based training company that facilitates workshops and training sessions for women considering embarking on a career in business.
"I started to work with Indigenous people on and off the reserve to create opportunities that will help better their lives," said Bateman, who has been doing this work for the past 17 years.
Over the past few years, Bateman has included women of all ethnicities in her program.
"My vision was to have women learn how to run a business and the vision of empowerment. I wanted to help any woman who wanted to be an entrepreneur and create independence in a safe environment," she said, adding that she was also involved in starting Empower International, a cosmetics company.
"We started Empower International because we realized women would want something tangible to work with and they wanted options."
Bateman travels primarily through Alberta and Yukon teaching entrepreneurship to women and said that initially, it was hard to be accepted in the Indigenous communities.
"At first, it was tough, but it has become easier over the years because they know me now. I had to gain their trust and respect," she said.
Bateman said confidence, strength, and honour are the three things women need and want to become successful in business.
"With these three things, women have an opportunity to create their own path to entrepreneurship," she said.