SPCA spay/neuter program offered to rural cat owners
Posted on January 10, 2017 by 40 Mile Commentator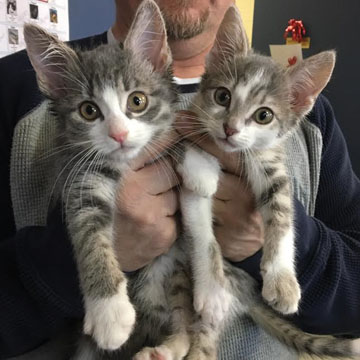 By: Justin Seward
At the end of December, Medicine Hat's SPCA was approved for a grant from the CanFel Founrdation of $9,280 to launch the Low Cost Spay and Neuter Assistance Program (SNAP) to assist rural cat owners who can't afford to spay or neuter their animals. The program began after the SPCA saw 56 percent increase in surrendered cats and a 22 percent increase in rural adult being dropped off to the animal shelter.
"Kitten season is between May and October and we get litters of kittens brought to us," said Katie Ayres, executive director for the Medicine Hat SPCA
"I'd say the vast majority of them were people that lived ruraly, on farms or just had land, and they talked about people from the city dumping cats out in rural areas. So they ended up at peoples' homes or they're barn cats and haven't been fixed, so they procreate and have a litter of kittens. Then they bring them into us saying they want help to find them new homes but we'd rather have them fix barn cats in the first place."
Ayres said they will be prioritizing the people who can qualify for the program by their income, a rural versus urban cat and what area they live in.
If a rural cat owner is interested in becoming a part of the program, they will have to fill out the SNAP application.  The low cost range will be between $30 and $150.
More  information can be found at http://www.medhatspca.ca or call there office at (403) 526-7722.