Cursons named PRSD trustee for Ward 4
Posted on February 21, 2017 by 40 Mile Commentator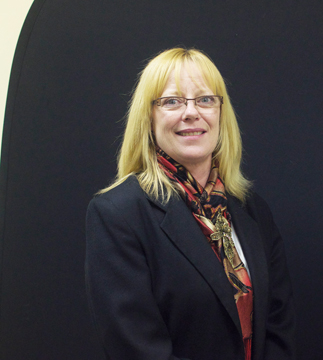 Photo by Justin Seward- Redcliff's pam Cursons will be sworn in as PRSD trustee for Ward 4 on March 14.
By Justin Seward
Pam Cursons was acclaimed as the next Prairie Rose School Division's Ward 4 (Redcliff-Ralston-Jenner) trustee  after the byelection nominations results were announced on Feb. 9.
Cursons resides in Redcliff and has a passion for education because she enjoys serving the community and the children.
She has a diploma in business administration and micro computers and has seven years in the bussing industry working in the office and driving the school bus when she needed to fill in.
"Right now I think it's important to support the trustees in their goals of the  literacy and wellness," said Cursons.
"I have a lot to learn and I am willing to put in the time and do it."
She added that she'd like to see in terms of rural education that every student has every opportunity available to them and making the best choices to fill their needs.
Cursons will officially be sworn in on March 14 after the Ward 1 byelection is completed on March 9.