Bow Island RCMP: Mischief to vehicle
Posted on March 31, 2017 by 40 Mile Commentator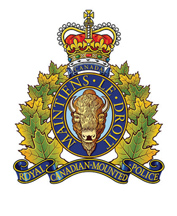 Bow Island/Foremost RCMP is asking for anybody who witnessed, or has information of, somebody breaking the driver's window of a blue 2005 Ford Explorer while it was in the parking lot of Peter's Restaurant/Silver Sage Motel between 5:30-6:30 p.m. on March 30.
Anybody with information regarding this crime, can contact the Bow Island RCMP at 403-545-2784 or Crimestoppers at 1-800-222-8477 (TIPS). Web tips can be submitted safely and securely to http://www.crimestoppers.ab. ca
Crimestoppers does not subscribe to caller ID or call display. All calls and web tips are anonymous.