Redcliff RCMP Investigate Dangerous Driver and Request Public's Assistance
Posted on May 29, 2017 by 40 Mile Commentator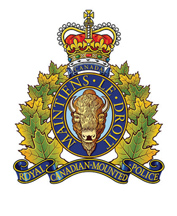 Redcliff RCMP are asking for the public's assistance in locating the driver of a motorbike who failed to stop at a traffic stop was driving in a dangerous manner on Saturday.
According to an RCMP statement, on Sat., May 27,  at 10:30 a.m., Redcliff RCMP attempted to conduct a traffic stop with a Yellow Suzuki TLR motorcycle on Highway 1 at Redcliff. The driver of the motorcycle failed to stop for police and began to drive in a dangerous manner. Police did not pursue the motorcycle.
Anyone who witnessed the incident or has information of the identity of the male and motorcycle is asked to contact Redcliff RCMP 403-548-2288 or Crimestoppers.