Redcliff RCMP respond to MVC involving a child
Posted on July 18, 2017 by 40 Mile Commentator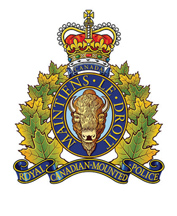 Redcliff RCMP Respond to Injury MVC Involving Young Child
On July 15, at 11:42 a.m., Redcliff RCMP received a complaint of an injury MVC at the Elkwater Lake Lodge and Resort in Elkwater. After a thorough investigation, police determined that a white Dodge Ram 3500 pick-up truck was traveling at a slow rate of speed in a northwest direction through the main parking lot across from Buglar's restaurant and subsequently ran over a two-year-old boy.
The small child sustained serious injuries and was transported from the scene via ambulance and later by air ambulanceto the Calgary Children's Hospital.The child injured in the collision is still in hospital and is expected to recover.
RCMP continue their investigation but at this time no charges are expected to be laid.
Police are requestingif anyone saw this incident to please call the Redcliff RCMP at 403-548-2288 or Crimestoppers at 1-800-222-TIPS (8477).