BI RCMP investigate incidents of slashed tires
Posted on September 12, 2017 by 40 Mile Commentator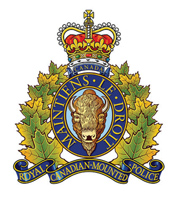 Bow Island RCMP are investigating after two vehicles had tires slashed at a location in Bow Island, south of Highway Three, between the hours of 3:00 a.m. and 3:00 p.m. on Sept. 10.
According to an RCMP media advisory, two vehicles were targeted. One had the rear passenger side tire punctured and the other vehicle had all four tires punctured.
Anybody with information regarding this crime, can contact the Bow Island RCMP at 403-545-2784 or Crime Stoppers at 1-888-222-8477 (TIPS).