JD Gaetan wants to advocate for economic development in Redcliff
Posted on September 26, 2017 by 40 Mile Commentator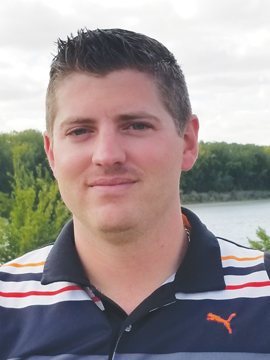 JD Gaetan is running for Redcliff council to bring a new perspective to the table.
By Justin Seward
JD Gaetan has lived in Redcliff for a decade and has always had an interest in politics going back to his days on student council at Cape Breton University and will be running for a town councillor's seat in the upcoming election.
He is still familiarizing himself with the town's policies but will be an advocate for local economical development and attracting families who want to live in Redcliff and businesses to the community.
"I know they've discussed rebranding the town's slogan," said Gaetan.
"That's going to be something important down the road as far as attracting people to the town. I also know they were invited to submit bids for the 2020 Alberta Summer Games and they don't have the facilities to pursue at this time. I think trying to bring in some of those bigger events is going to be important going down into the future."
If he were to be elected, he would be one of the younger councillors and would like to get youth more involved and plans to use social media consistently which will be a big voice for him, however, he will not be opposed going to door-to-door and getting advice on issues from the Redcliff residents.
He said council had done a great job in the past and now he would like to bring a new perspective to council.
Gaetan is currently the executive director for HALO Rescue.