Payne wants voice heard on Foremost council
Posted on September 26, 2017 by 40 Mile Commentator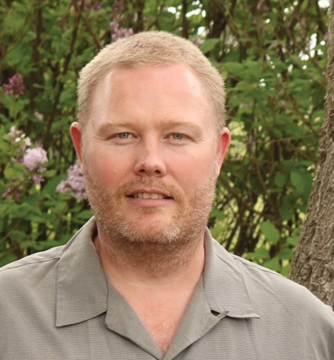 Stewart Payne,
By Jamie Rieger
Knowledge and experience working with municipal councils and departments is what Stewart Payne hopes to bring to the table as he runs for a seat on Foremost council.
He's been working as the municipal enforcement officer for the County of Forty Mile for 15 years and feels that experience would be an asset at the council table.
"In that role, I attend the council meetings because a lot of what I do needs council approval, write reports, know the bylaws, and work with other municipalities," said Payne. "I have learned how councils are supposed to work. I have that knowledge and skill set."
Payne was born and raised in Alberta, went to university in Lethbridge, where he met his wife. He and his family have been in Foremost for 15 years, where he has been employed with the County of Forty Mile.
Payne said that it is important for people who have a voice in the community to contribute by running for an elected seat.
"If you are going to have a voice, you should step up and run. I want to be vocal," he said.
Payne has been involved with initiatives around the community and would like to continue with that work.
"I've been involved with different things in the community, like recreational aspects and I would like to see those things continue," he said.
Payne said he does not have any issues with the previous council, but feels he can add to what is already there.
"I don't really have an agenda. The previous Foremost council and staff have done very well. I just want to support community growth," he said.