Leipert wants stronger bond with 'neighbours'
Posted on October 3, 2017 by 40 Mile Commentator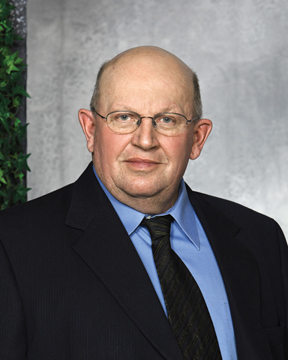 By Justin Seward
Redcliff Coun. Larry Leipert is vying for his second term on council in the upcoming election and said he has enjoyed the last four year term.
He has owned Leiperts Plumbing and Heating since 1974 while additionally running the Redcliff Mini-Storage and has in past operated a liquor store for 13 years and a news and tobacco store for a short time.
"I think I've learned a lot," said Leipert.
"I think there's a lot of work to do. You have to be a really good listener. There's a lot more to it than a person realizes and the pace that which government works is a lot different then it is in private enterprises."
Leipert said it is imperative that the town builds strong relations with their neighbours in Cypress County and Medicine Hat because there is not going to be the large amount of money coming from the provincial coffers.
" We're going to have to collaborate in effort to cut costs for our citizens and also to attract the next big thing to the area," said Leipert.
"I think we're going to have to do that as a team because there are different things that each municipality can offer. But to throw money at trying to entice somebody to come here and we're all going after the same program is just not going to work. I think we have to work together and basically find something that (make) people want to come here and so we can all benefit from it in the area."
He added the councillors work well together and have gotten some projects done in the last term including getting a doctor in town and managed to keep the infrastructure up and maintained keeping efficient people in the public works department and administration.