Ormann: Fresh ideas needed on Foremost council
Posted on October 3, 2017 by 40 Mile Commentator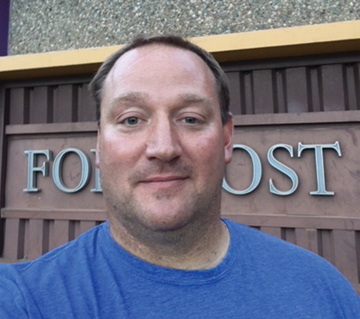 By Jamie Rieger
For Tyson Ormann, there is no specific reason why he decided to run for a seat on Foremost council, but said that fresh ideas are needed as the community moves forward.
"I grew up here and have always tried to be involved with the community," said Ormann, who is or has been involved with the Foremost Ag. Society, the local fire department, was president of the Foremost Community Transporters Society, and coached hockey for 15 years and volleyball for 4-5 years.
"I've been involved with the school and the rink and other community groups, too," he said.
Ormann said that it has been years since an election was held in Foremost and it is time to bring forth new ideas. Coun. George Piper and Bruce Hillis both opted not to run for another term.
"We haven't had an election in Foremost since 1999, so we need new ideas on council. George (Piper) and Bruce (Hillis) did a great job, but it's time for some new ideas. It's time for new faces and new ideas," said Ormann.
Ormann is happy to see that there is interest in the community on the election race and to see others step up and run for a council seat.
"There's nothing specific as to why I am running and I'm not in it to fight, but maybe there's a reason why we are having a race and I am glad to see there is going to be a race," he said.