Solberg looking to help with business attraction in Redcliff
Posted on October 3, 2017 by 40 Mile Commentator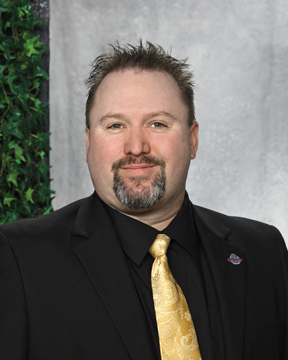 By Justin Seward
Redcliff Coun. Eric Solberg has been on council for 10 years and has a lot of history in the community and the continuity would benefit the area.
His main concerns for the town is infrastructure and find a solution for the on going problems with the town's sewer and if he get re-elected he wants to see more economic growth in the area.
"It's all about looking outside the box and trying to figure out what we can bring into the Town of Redcliff that would diversify our economy," said Solberg.
"Not just oil and gas, not just agriculture. But diversifying the commercial development so we can a very well rounded platform."
He is well- versed in the town because he is a manager of the Goodyear factory and volunteers at the Lions Club, coaches basketball and baseball and through that involvement has many community connections.
"My council motto and always has been is 'your voice on council,'" said Solberg.
"I think the connection with the community is the most important part. If you can't relate to your own community, then there's no point."
Change is imminent according to Solberg because otherwise the town becomes stagnant and it is all about how you adapt to it is how you are going to deal with issues.
He is looking forward to eastside development and creating green space, the tourism aspect of coulees and the trail systems and how the 670 Bike Club has attracted more people to the trails.