DeLeenheer wants to continue serving the people of Bow island
Posted on October 10, 2017 by 40 Mile Commentator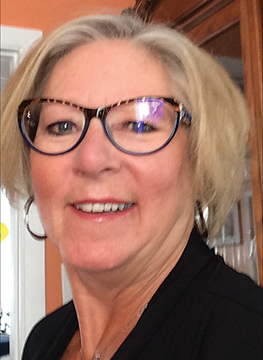 Bernice DeLeenheer (Submitted photo)
By Jamie Rieger
Bernice DeLeenheer first entered municipal politics when her friend, Rachel Davoe stepped down and moved away. That was two-and-a-half years ago and that much of that time has been spent learning.
"I have learned so much on council. I've been at construction sites, road construction sites, and with the financial aspect of running a town, until you know how much it actually costs to fix a road, you have no idea. That little bit of road costs a lot of money," said DeLeenheer. "We don't have unlimited funding for these things."
She added that she wanted to run for town council in the upcoming election as a way to give back to her community.
She is currently sitting for her fourth term as president of the Bow Island Chamber of Commerce and through that, helped organize the annual Chamber trade show. She also sits on the tourism board, and has helped with numerous Chamber events.
"If I am going to live here, I want to be involved in the community and make it a better place," said DeLeenheer. "I want to continue serving the community."
She also volunteers at Pleasant View Lodge.
DeLeenheer believes her background working in the Insurance and Banking industries is an asset at the council table. She currently sits on the Rec board and is chair of Community Futures Entre Corp board, as well as other town committees, including the capital budget committee.
Two of the projects she would like to continue working on as a councillor is moving the Cenotaph to another location and seeing the town's walking paths getting completed.
"I would also like to see the walking path get completed from Centennial Park and across town. We need to finish what we started," she said.