Hammel steps up to fill vacancy for Ward 6 PRSD seat
Posted on October 17, 2017 by 40 Mile Commentator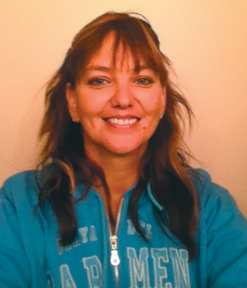 Photo submitted
By Jamie Rieger
Etzikom-area resident Stacy Hammel knows she has big shoes to fill as she steps up represent the Foremost/Manyberries area (Ward 6) as a trustee for the Prairie Rose School Division (PRSD) board, a seat left empty when beloved Kathy Cooper passed away.
"Kathy and I talked about it in May when she knew she would be stepping down," said Hammel. "It was really important to her that somebody step up and make sure Foremost was represented."
So, Hammel set about finding out what all would be entailed with being a school board trustee. She also spent time talking with Stuart Angle, the PRSD board chair.
Hammel, who has a special-needs daughter in Gr. 3 at Foremost School, said she is impressed with the education her daughter is receiving and with the staff at the school.
"I have a special needs daughter and was astounded with the quality of education (at Foremost). Her first two years I drove her to Medicine Hat to school," she said.
Hammel said she has plenty to bring to the table at the school board meetings.
"Now, I am just going to jump into it. I would for sure be bringing the parent perspective to the table and the inclusive-education perspective," said Hammel. "Having been a learning assistant, the perspective is different than it is for a teacher or a principal. I would definitely bring a unique voice."
Hammel will be sworn in on Oct. 24.